Law school is hard — and can even be described as grueling. Tell any attorney about your dream to go to law school and they will reflect on their horror stories from the first year, the bar exam or even their notorious property professor.
No doubt, Part-time law school is both a challenge and a commitment. But it is worth it.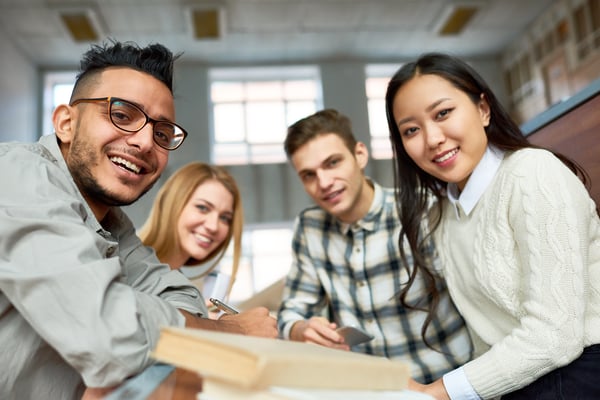 Part-time law school is tough but rewarding
Perhaps you have a family and need to be the day-time caregiver while your partner takes the evening shift. Maybe you need to work full-time for financial reasons and cannot go to law school under the traditional day-time schedule. If you are lucky, you work for a law firm or business that offers tuition remission. How can you justify giving up that benefit to take on full-time tuition and living expense debt? The answer is part-time law school.
Part-time law school typically takes four years, including the first summer, instead of three years if you go full-time. At Stetson University College of Law, for example, the part-time program is an evening program aimed at working professionals or others who have commitments during the day. While most courses are held at either the Gulfport campus or Tampa Law Center, there are some credits that can be taken online, currently 15 distance learning credits are allowed.
If you speak with anyone who went to law school part-time, worked full-time and raised a family, they are sure to offer you some very helpful tips and advice. We assembled some of the best to help you survive part-time law school.
Prepare yourself, your family and your employer
You will not have much free time once school starts. If you travel for work, coach youth sports or lead a book club, you may find that one or more of your extra duties has to take a back seat for a few years.
While work travel may not be negotiable, perhaps you can arrange to do it between semester breaks or limit it during the school year. Remember, you do have an attendance requirement!
Make sure this is the right time for you and your family, and engage them whenever possible by bringing your spouse or partner and children to events on campus. Host a study night so your family gets to meet your study buddies. Bring the kids to the library on the weekends to do their homework while you read for class.
Get Organized: Your calendar is your friend
Some students think that they will go to school two to three nights a week and then read a bit over the weekend, leaving most else in their life unchanged. That is not a reasonable expectation.
If you want to be a successful student, you must put in the work. Get your calendar organized ASAP. Make sure your assignment due dates, exam dates, class schedules, registration deadlines, and financial aid deadlines are logged on your calendar. Put all of your personal reminders, such as doctors, birthdays and anniversary dates, on the calendar, too. No one will accept law school as a reason for missing a special day.
Carve out time every day to get something done. Re-read or type your notes over lunch. Get up an hour before the family wakes up and do some school work or cleaning. If you love yoga or camping, you should schedule time for what you enjoy. Plan ahead to keep up!
Take care of yourself
Recognize that burnout, if reasonable planning and adjustments are not put in place, may occur and that you may not be the perfect student, parent, partner or housekeeper for a couple of years. Give yourself a break. This is all about building a better, more fulfilling life for you and your family. It will take sacrifice. People who love you will understand if you don't pack a homemade lunch every day or let the Honey Do List pile up.
While your family may understand, your boss may not be as flexible. Be strategic about your approach to how you balance work, school and family. Some students take vacation time while they prepare for exams. Others ask their employers for flex schedules one or two days a week. More and more employers allow for remote work, see if you can take advantage of that benefit during particularly intense semesters.
Remember that law school requires a significant amount of complex and time-consuming work. As you progress through your program, you may find you read more efficiently and digest the material without having to read a case six times. You may also begin taking skills courses, such as Trial Advocacy or Elder Law Practice Management, and discover strengths you never knew you had. Also, be prepared for a few setbacks—not everyone can get an A.
Your journey will be tough. If you plan ahead and lean on your support system, both at home and at Stetson Law, you will survive and succeed, like many before you, in part-time law school.
Topics: Applying to Law School