Adding law school classes to your life as a parent may seem daunting. Between packing lunches, car rides to and from school and help with homework, when are you supposed to find time to study? Don't worry! With a positive attitude and a bit of planning you can find a successful balance between law school and parenting.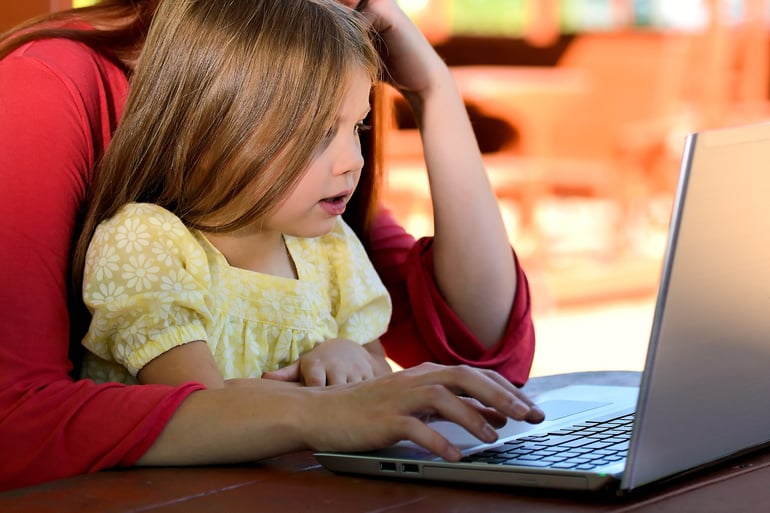 Let Your Professors Know
Tell your professors on the first day of class that you're a parent. You may feel like keeping this to yourself for fear of being judged, or feeling like you're asking for special treatment. But, your professors have experience with parent students. They may even be parents themselves, who know the stress of balancing class schedules and reading assignments with family duties. Be upfront about your situation and see if they can offer advice, as well as flexibility with their office hours when needed.
Ask for Help
Whether it's additional daycare or extra hands for household chores, it's a good idea to recruit family or friends to help out. The earlier you ask for help the better; don't wait until you feel overwhelmed. You can also reach out to other student parents in your classes to see if you can schedule playdates for your kids and study dates for yourselves.
Share Your Goal
You can set a positive example and help your children feel included if you share your experience with them. Talk to them about your goal in going back to school, what it means to you, and ask them to help you stay motivated. You can also bring them onto campus or take them to an event to help them feel like they're part of your law school experience.
Keep Study Time Separate
You may be tempted to try and study with your kids, but it's not a great idea. You're going to need time to read critically, focus on concepts and prepare for class and exams. Also, you and your children deserve to focus on each other when you're together. Schedule consistent study time by yourself or with your study group, then put the books down and be 100% with your family.
Take Time to Be There
Just as important as study time is the time when you close the books and focus on your family. When you're planning your weekly schedule, find moments when you can spend time to bond with your child. This may be a chat while you prepare dinner together, or a few hours at the park every weekend.
Earning your J.D.will mean a lot of change for your family, but if you plan ahead, find the help you need, and let your children feel involved, it can be an exciting and positive experience for all of you. And remember, your time at law school won't last forever, but the pride you and your children will feel certainly will.
Topics: Applying to Law School