A Definitive Guide to Finding, Applying to, and Winning Law Scholarships.
Going to law school is a huge financial commitment for most people. Sometimes, money can even be a roadblock for aspiring law school students. The good news, though, is that there are many different scholarships available that you can apply for to try and help alleviate the financial costs of paying for law school. Check out some of the law school scholarships that you may qualify for here—some are for Stetson students, while others can apply for other schools.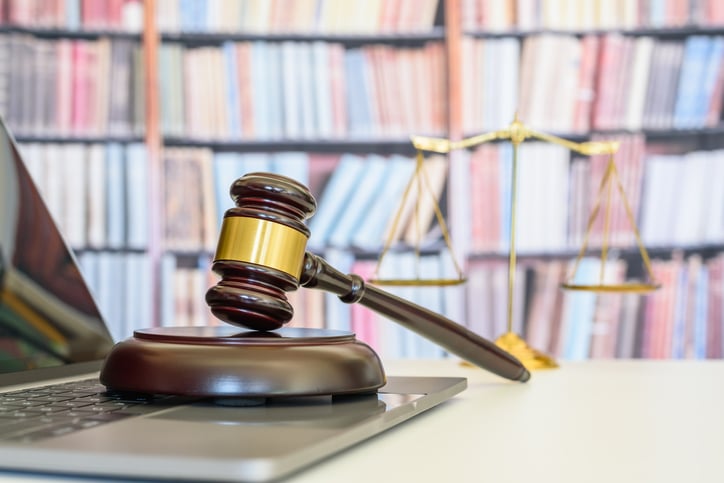 How to Get Scholarships for Law School
Getting scholarships can be a long process, as you will need to do your own research. There are many resources on law school scholarships. A simple Google search will bring back many different lists and opportunities that you can pursue, and while you should do this to explore every possible avenue, it can be harder to get the financial assistance you want this way. You'll also want to ensure that you give yourself enough time to apply, so don't procrastinate on this step.
It can be tough to stand out among all the other students who are applying to these same scholarships, especially when they are nationwide (in the U.S.) or even global. Take a look at some that you may be able to qualify for:
Law School Scholarships for Women and Minorities
For underrepresented groups like women and minorities, there are other scholarships offered, too. These include opportunities such as:
Other opportunities include the United Negro College Fund, American Indian College Fund, NAACP, Mexican American Legal Defense and Educational Fund, and the National Asian Pacific American Bar Association Scholarships.


Scholarships Offered by Law Schools
One of the best resources is to reach out directly to your school's admission office. Likely, your school has fellowships or scholarships set aside for people who meet certain criteria. At Stetson, for example, we offer several different scholarships.
Each student who applies to Stetson and admitted is considered for a scholarship. We look at academic performance, personal experiences and accomplishments, and how you could help further our mission. Submit an addendum with your application if you think you have circumstances that merit further review. We also award scholarships to students who have completed their 1L year and earned a top-five percent spot in their class. Other scholarships we offer include:
Yellow Ribbon Program: This is for veterans or eligible dependents. Stetson will provide $5,000 per year ($2,500 per semester) to help with costs. The VA matches that amount up to the remaining balance of tuition fees.

Public Service Scholarship: This scholarship covers the cost of the final year of law school and requires good academic standing for each semester. We ask for applications during the spring semester.

Need Scholarships: If you have a need, applications for these scholarships are available every spring.
Along with these, Stetson has many endowed scholarship opportunities available. You have to submit an application for each of these, and they are announced each spring or fall at the start of the semester. Deadlines are strictly enforced, so if you're applying for several, make sure to balance out the applications with your school workload so you don't get overwhelmed or burned out. Some of our endowed scholarships are:
American Academy of Matrimonial Lawyers Florida Chapter Endowed Scholarship Fund: To be eligible for this one, you need to be an outstanding student and plan to work in family law.

Graham Carothers Scholarship: This scholarship is designed to support J.D. students who demonstrate excellence in charity or public service for special needs and underprivileged children.

Coca-Cola Foundation Endowed Scholarship: The Coca-Cola Foundation's scholarship is awarded to students based on diversity of experience, merit, and need.

James C. Hauser Memorial Scholarship: Third-year law students with a 3.25 GPA or higher are eligible for this award, but the family of Mr. Hauser often chooses applicants from a single-parent household and who want to practice law in the state of Florida.

LeRoy Y. Hooks Elder Law Scholarship: This award is given to a Stetson law student who intends to obtain a J.D. with a concentration in elder law. The scholarship's namesake was an educator who suffered from ALS, also known as Lou Gehrig's disease.
At Stetson, we also offer fellowships and assistantships. These are offered to students in their second or third year. To be eligible, you need a stellar academic record and show an interest in academic writing and reading. As a teaching fellow, you'll help in the first year research and writing program. If you're an assistant, then you'll help faculty with their projects.
Don't let the cost of law school deter you from your dreams.
If you're looking at law school applications and balking because of the tuition cost, there are ways you might be able to alleviate that financial burden. With all these scholarships available, you could end up with ways to help you pay for law school. At Stetson, we know it can be hard to make that financial commitment. That's why our admissions team and financial aid staff are here to help you work on a way to make your dreams come true. Contact us today to learn more and begin your application process.
Topics: Law School Insider Tips