Part-time law students are some of the most determined law students around. For many, the right window of opportunity has allowed them to reconsider a professional goal that has eluded them in the past. Regardless of the circumstances, part-time law students are determined to earn their law degree and often come from all professional backgrounds with a renewed determination to achieve what has long been not possible.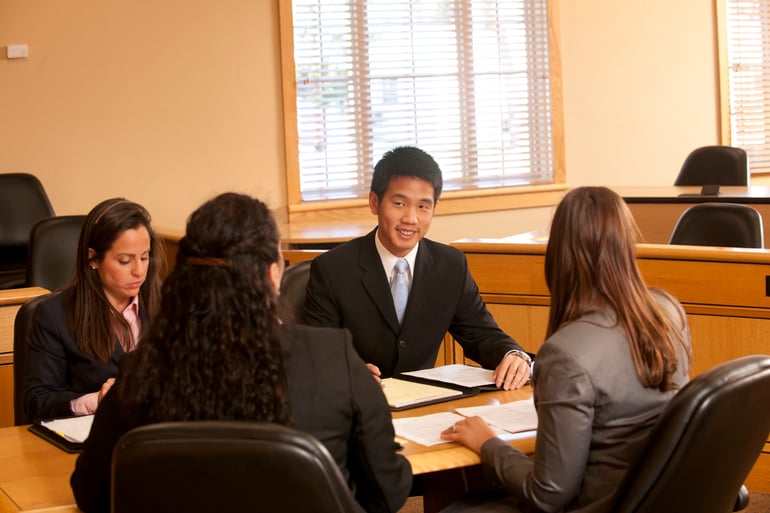 Part-time curriculums and programs are often just the right offering to make this possible. However, many considerations need to be assessed by any student considering part-time law school.
Let us consider the following pros and cons to pursuing a JD Part-Time.
Pros of a Part-Time Law School Degree
A part-time degree is a step towards professional achievement. You could be pursuing and achieving a lifetime goal of being an attorney. Some goals and dreams never go away, so fulfillment of potential can matter.
Part-time JD programs give you the ability to ease back into academic life. Many part-time law students are not coming right out of undergraduate school, so a slower-paced, evening program can allow "rusty" students to catch their academic stride again.
Part-time course loads are more manageable. Part-time JD programs have reduced workloads per semester compared to full-time programs. This makes it easier to balance your life and your education at the same time.
Classes are offered in the evening, with some exceptions. This allows working professionals to retain their employment while returning to pursue their professional degree.
Part-time cohorts are smaller in most law schools, allowing for smaller class sizes. With less students, it's easier to engage with your classmates and faculty.
Boost your career. By pursuing a law degree, a new professional path is opened and so is increased earning potential.
You're already qualified. Part-time students often enter law school with real world experiences that full-time students don't necessarily have. These experiences can be helpful when it comes to classroom learning, as well as employment opportunities upon completion of law school.
Financially, part-time students often have the ability to "pay-as-they-go" in terms of paying tuition, books, and fees without the need for borrowing large student loans. Those who are working often take advantage of Tuition Reimbursement Programs offered through their HR offices at their place of employment.
Cons of a Part-Time Law School Degree
For those students returning many years after their undergraduate degree, the challenge of being a student all over again, regaining study skills, and getting back into habits can be tough, but with appropriate adjustments it is achievable.

It can also be a readjustment to manage time efficiently. Students must rebalance time commitments with family and friends to adjust to class and study schedules. For every hour in class, it's recommended that you spend at least double that outside of class studying or doing research.

Part-time law students have to make extra efforts to participate in co-curricular activities like clinics and externships, which are often available during the day when part-time law students are working. It is possible, but extra efforts and schedule adjustments are necessary.

Many part-time students returning to law school have to consider the financial upshot to returning to earn a law degree – will they have a return on their investment? If this is important to you, the admissions and career counselors at the law school can help.

Not every law school has a part-time program – they are limited. If this is something you are considering, make sure there is an opportunity near you.
Interested in learning more about the part-time law school program at Stetson? Click below to learn more!