If you're required or encouraged to submit a resume with your law school application, celebrate! It gives you a chance to really market yourself to the school.
But what do you do when the school doesn't provide any written guidelines about resume submission? Some people poke around online and take advice from supposed experts (i.e., other recently accepted law applicants). Some ask their career service office team or their pre-law advisors. Still others ask attorneys. Are you applying to Stetson University College of Law? Don't rely on what you read elsewhere. We have the facts.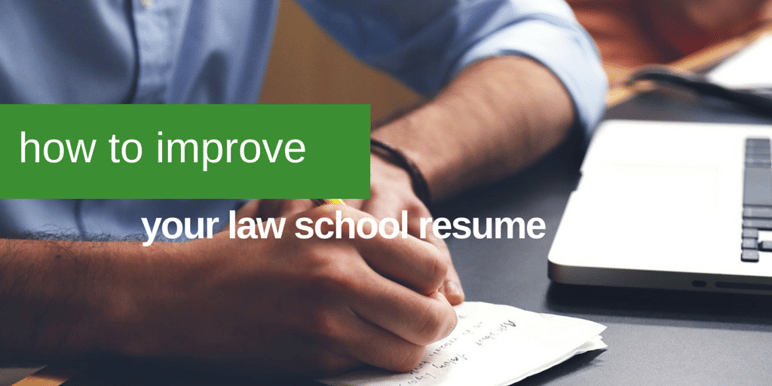 Applying to multiple schools? Just call up each law school and ask what they want in a resume (or personal statement for that matter). There is no one answer, and you should give your law schools what they want--not what you or your buddies think they want.
Here's a statement I often hear:
"I want to tell you everything I have ever done since graduating from high school, but I only have one page."
You don't need to include everything you've ever done. From my perspective, the resume should include all employment and internships held since high school graduation or over the last 10 years, whichever is shorter. That covers you when you go to apply to the FL Bar (the most popular state bar our grads apply to).
The resume should also include honors, awards, volunteer experience, extra- and co-curricular activities. Have you presented at a conference or published an article? Make sure all of your accomplishments are included in the resume.
Here are a few more law school resume tips:
1. Use bullets rather than paragraphs.
2. It is allowed to be longer than one page. I would rather have a larger font and two or three pages than a size 9-point font with text crammed into one page.

3. Edit carefully. Attention to detail is an important skill for a lawyer to possess. Spelling errors, indents, extra spaces, etc. are all examples of inattention to detail that drive me batty.
4. CVs for high level professionals are acceptable.
5. Do NOT send us a photo.
Applications at Stetson University College of Law are open now. Schedule an appointment to visit campus. We'd love to see you.
Topics: Applying to Law School