Many students have questions about letters of recommendation. Do schools really read letters of recommendation? Do you have to get a letter from a faculty member? What if you attended college 10 years ago or took all of your courses online? When do you ask for a letter?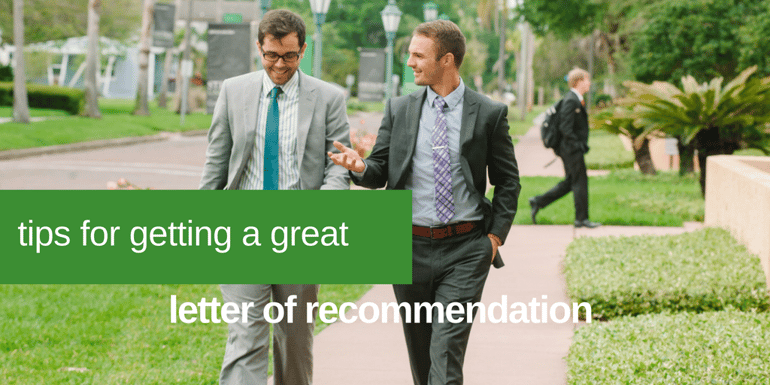 Every law school will have a different letter of recommendation requirement. Some will not require any, while others will require up to three. Look at each school's requirements before you jump in and start asking for recommendations. Here are our answers to some of the most common questions students have.
Why do schools want letters of recommendation?
Letters are important to reviewers at schools who employ a holistic file review. This means that we look at more than the LSAT and GPA; we look at your whole file. The letters give us insight into who you are as a person. They can tell us about those non-academic and non-numeric qualities about you that we cannot determine from the other aspects of your file.
We learn about your competencies or skills (writing, speaking, analytical abilities, etc.), your character (Do you fulfill promises or exhibit integrity?), your talents (Are you a natural leader or compassionate teacher?), and your passions (Why law school? Why now?).
Who should you ask to write a letter?
If you are still in college or graduate school, or you are a recent graduate, try and obtain a faculty reference. Faculty tend to understand what law school admission committees want to know about you to make a determination as to whether or not to admit you. If you are not able to obtain a good letter from a faculty member, then ask a supervisor at work or at a volunteer organization.
Some candidates obtain a letter from an internship supervisor. We don't recommend you ask a family member and we certainly don't want a letter from a VIP if they clearly don't know who you are! The best references come from people who really know you and your gifts. Just because someone has a well-known name, doesn't mean they'll do you justice in a letter of recommendation.
When should you ask for a reference?
We recommend you get started on the process of asking for letters as early as September or October if you are applying for a fall entry. Give your recommenders plenty of time to write you a good letter. Don't ask them in April when the deadline is in May. Inevitably, you will end up with a weak letter on your behalf. Make it easy on the recommender. Give them clear instructions and a deadline with plenty of lead time.
How do you ask for a letter?
I recommend you ask someone if they are able to write you a good letter of recommendation. The last thing you want is someone who hems and haws about it. If the answer is not a clear and resounding "yes", then move on. If you have to remind the recommender over and over, find another person to write on your behalf.
What should a letter contain?
Provide your recommender with your resume and personal statement/essay. If you ask a professor and did well in their class, provide a gentle reminder of your success in that class. I have seen professors quote from student papers as part of their reference. I have also seen terrible letters of recommendation. In some cases the recommender was a poor writer, and in others I could tell that the recommender really did not know the candidate well.
My final tip: Always follow up with a thank you note and, once admitted into law school, let your recommender know where you were accepted and thank them again!
You may also enjoy:
Topics: Applying to Law School