Gathering strong letters of recommendation is a time consuming and necessary part of the law school application process. While more weight is generally put on grades and test scores, a thoughtful, detailed recommendation letter will make a lasting impression on the admissions team reviewing your application.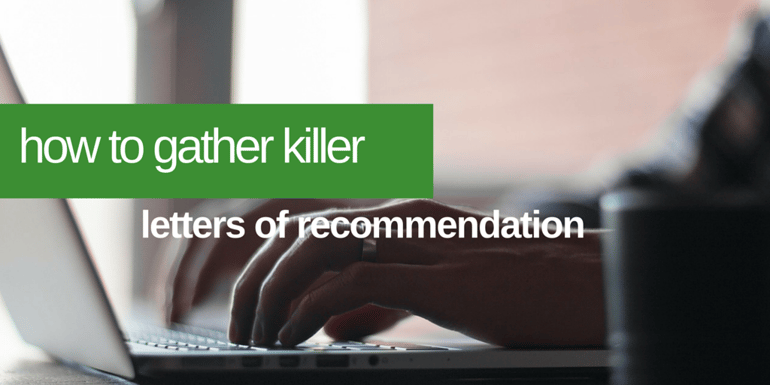 Your letters must stand out from the crowd. Letters of recommendation for law school should be substantial, and should demonstrate specific examples to support the writer's opinion, rather than generalized statements.
Here are a few ways to make sure your letters show your true colors and support your application.
Ask the Right People
Individuals with advanced degrees are generally an excellent resource for letters of recommendation. Supervisors, colleagues and professional acquaintances are another good resource.
It should be obvious, but your letters should be from people who not only know you well, but who like you enough to write positive things about you. Don't ask friends or family to write a letter of recommendation for you; it can do more harm than good.
When asking a professor, choose wisely. You may not want to turn to the professor of the class in which you merely got the highest grade, but the class in which you were also vocal and actively participated in discussions.
Help Them Write a Good Letter
Sit down and talk with the person you ask about what to include in the letter. Tell them why you want to go to law school, share what your career goals are, go over specific projects or activities you might want them to mention, and discuss any requirements your school has. Bring your resume, transcripts, and a personal statement for their reference.
Give them enough time to write. The last thing you want is a rushed or careless letter. Make sure you ask for the letter with a large window of time before your application is due.
Show Your Appreciation and Respect
If you put in effort, your letter writer will, too. Communicate your gratitude from the very beginning, and don't approach the favor with an attitude of entitlement. Give your contact a pre-addressed and stamped envelope if they will be sending it via traditional mail.
Afterwards, be sure to send a thank you note. And when you're accepted to law school, circle back and let your contact know their letter helped advance your career and your studies.
Topics: Applying to Law School