Oftentimes, students decide to pursue a law career because they feel a strong connection to specific issues that affect our world. This is certainly true when it comes to Environmental Law. At Stetson Law, students in the Environmental Law program have a unique opportunity to engage in research, service and advocacy in regards to biodiversity and the environment.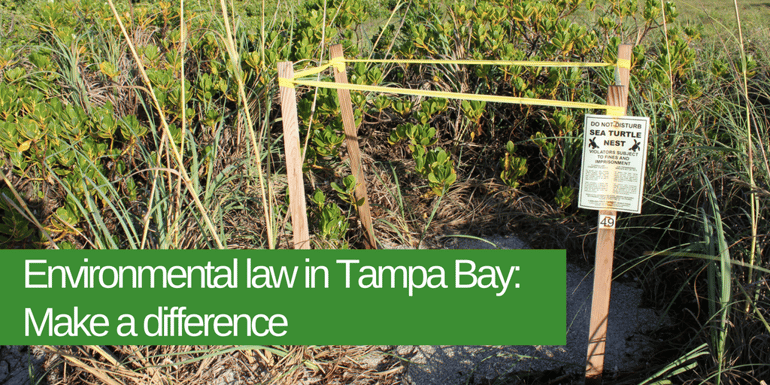 Many students who enter Stetson's Environmental Law program are passionate about the issues that affect this region and our world. Other students choose Stetson because they are seeking a biodiverse area to live and study, which Tampa Bay offers.
Stetson Law offers students the chance to participate in outreach and service while still in school. Here are a few activities Environmental Law students participated in this year.
Course Work
Stetson Law students had the unique opportunity to take a one-credit, three day course, "Topics in Biodiversity Law: Sea Turtles," after Stetson was awarded a grant. The class not only taught students about threats to sea turtles and the laws and policy that protect them, but it also included a visit to Fort DeSoto park. The park visit gave students a chance to see sea turtle nesting sites while understanding how the laws and regulation translated to the real world.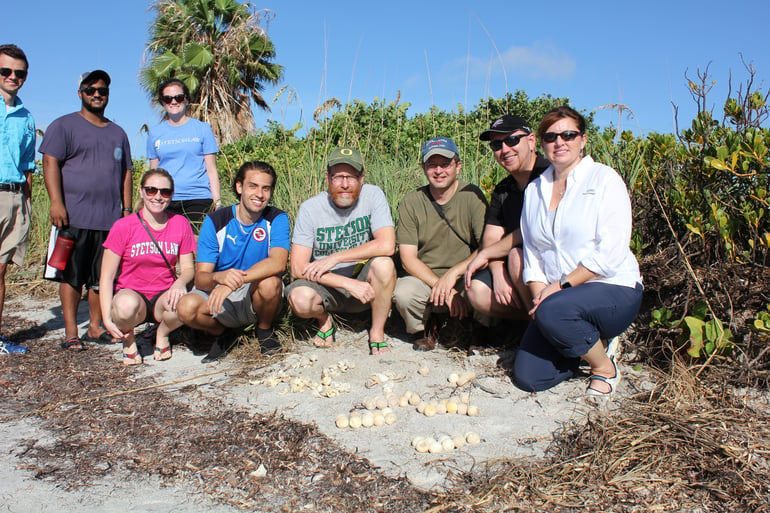 Other classes, like Environmental Advocacy or Wetland Seminar, require students to involve themselves with citizens or public officials. These classes allow students to make a difference with the environmental issues that mean the most to them. Students are drawn to classes that offer hands-on opportunities to make a difference long before graduating.
Events & Volunteering Opportunities
Outside of the classroom, our students make a difference through organization events, lectures, and pro bono work.
One example is the yearly cleanup at Weedon Island Preserve. The Environmental Law Society hosts the Kayak Cleanup to remove waste from the preserve. Students receive non-legal pro bono hours, which are necessary for graduation. Students get their feet wet – literally – and have a direct impact on the environment.

Learn more about studying Environmental Law at Stetson University College of Law.
Topics: Law School Insider Tips