I am sure if you are contemplating law school you are wondering if it is really worth the financial investment. You hear and read stories about the debt graduates face and how hard it is to get a good-paying job. You also hear success stories about lawyers who help make a difference in the lives of others.
How do you decide if going to law school is the best professional pathway to achieving your goals? Is it worth the cost? You have to do your research and be honest with yourself.
Fortunately, we live in a time where there is an abundance of information online on all types of careers. Review fact-based sites like the Bureau of Labor Statistics to learn about job growth and salary data, for example, and opinion-centric sites like Above the Law where you can read articles on law schools and firm hiring practices.
There are also plenty of people willing to share their experiences. If you don't know a lawyer, ask the career service office at your college to help make an introduction and see about securing an internship at a firm or courthouse. If you happen to know a lawyer, ask them if you can "pick their brain." It will take effort on your part to answer these important questions. No one can make this decision for you. But know this — a JD has a great deal of utility to it — transferable problem solving skills, whether you want to practice law or run for public office, be an advocate for an organization that you trust in their mission, or own your own business — the education can open up career opportunities, in law or otherwise, in many disciplines over a lifetime.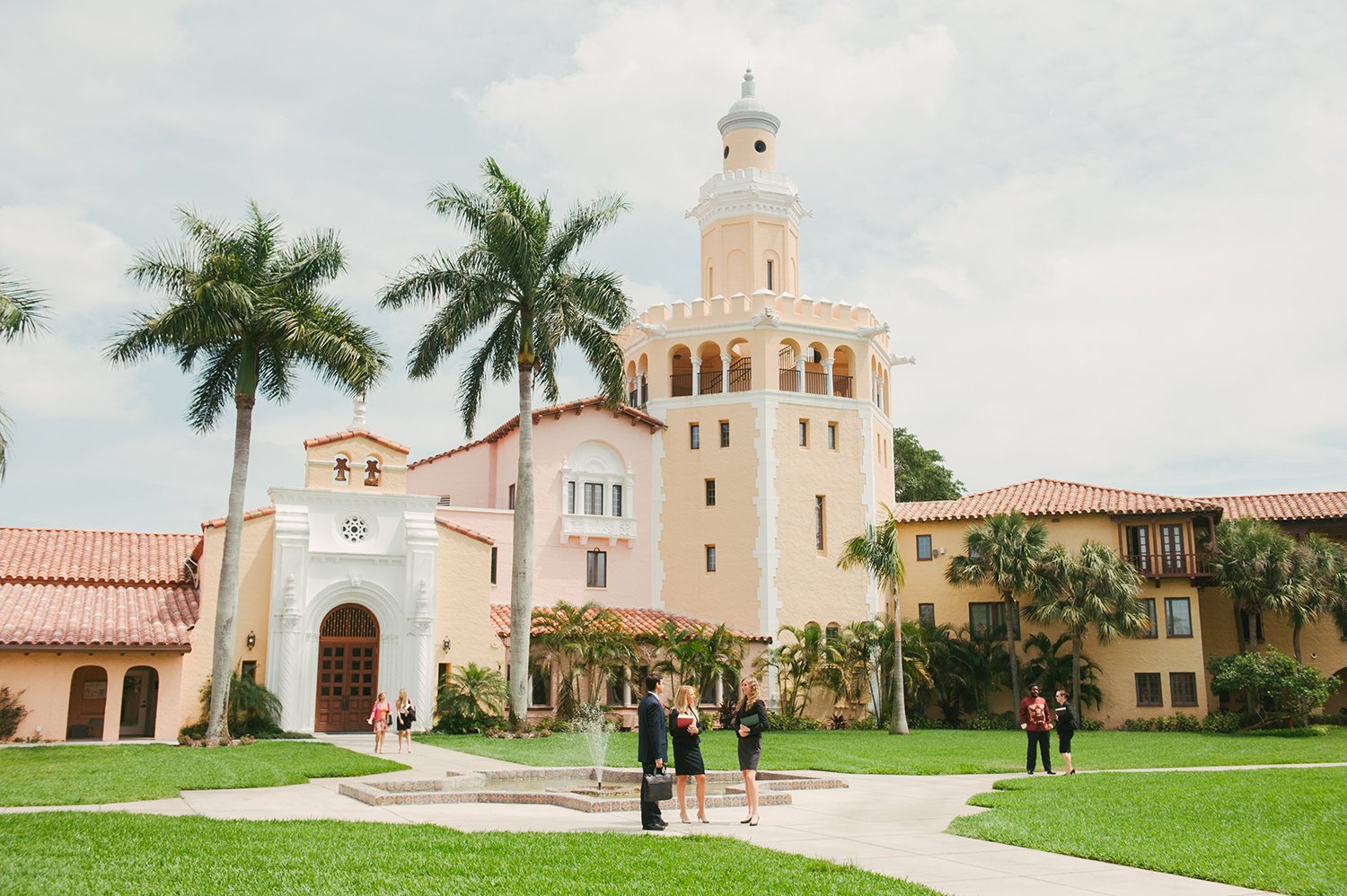 Strategies for managing law school debt
It should come as no surprise that average student loan balances can vary significantly depending on the law school one attends. With Stetson's tuition averaging over $40,000 for full time law students, you are likely going to need to take out student loans. Keep in mind that tuition is not the only cost associated with going to law school. You'll also need to account for study materials, books, transportation and living expenses. There's also the lost income that you would have earned for 3 years if you weren't in school. Even for students who land lucrative summer associate positions, you may find yourself with a significant amount of debt after graduation.
Loan Assistance Programs at Stetson
The unfortunate reality is that law school graduates have some stressful items to address in addition to the feeling of accomplishment. Preparing for the bar exam and looking for a new job aren't exactly easy tasks.
With several loan assistance programs, Stetson University College of Law is able to provide personalized guidance for graduates as they begin their law career. If you're concerned about the repayment process, these loan assistance programs can be extremely helpful and empowering. Both current students and alumni are encouraged to contact Stetson for counseling and information on repayment plans. Click here to learn more about Stetson's loan assistance programs.
Should you take the LSAT again?
The LSAT can be a financial and emotional burden. Some students cannot afford a preparation course or the cost of taking the test several times. We see students who experience severe anxiety when it comes to standardized tests, but are fantastic college students.
By the time you are a senior, or if you have already graduated, there is not much you can do to "move the needle" on your GPA. Earning a higher LSAT score is the best way to increase your merit award. Schools report the highest collective LSAT scores to the American Bar Association (ABA) and to the ranking agencies. Now that the LSAT is offered nine times a year, schools are seeing a high volume of repeat testers. Finally, the cost to prep is free! The Law School Admission Council (LSAC) has partnered with the Khan Academy to offer FREE test prep. No more excuses! That small investment in a second or third test could translate to thousands of dollars a year in scholarship funds. Consider these other factors when thinking about whether retaking the LSAT is right for you.
Examine your own motivators
Why do you want to be a lawyer? Imagine your law school personal statement asks you to write an essay about why you want to be a lawyer in 500 words or less. What would you say? We often talk with students about their reasons for pursuing law school when they come to visit us at Stetson University College of Law. Here are a few reasons that worry us and make us think that law school may not be the best path right now, and certainly not a wise investment:
My family member(s) is a lawyer and hopes I will follow in their footsteps.

I like to argue and that is what lawyers do, so why not?

I have no idea what to do with my major and my friend is going to law school. I think I would be good at it.

I want to make a lot of money.
If you go to law school to please someone else or because you don't know what else to do after college, you may find out quickly that law school is not worth the cost.
Avoid the naysayers
Perhaps you have done detailed research and you know for sure that you want to be a litigator who defends the rights of the individual or in-house counsel for a large multinational firm. Be wary of attorneys and others who go out of their way to steer you away from law school. They'll tell you exam horror stories or talk about the difficulty finding a job that requires a law degree. Some will even make you anxious about debt and student loans. Stop them in their tracks.
Thank them for their time and get out of there. If you know this is what you want then why allow anyone to make you doubt yourself. The world needs good lawyers.
Expected starting salaries after law school
For Stetson, the median starting salary for our graduates who enter the private sector is $70,000. The median starting salary for our law graduates that enter the public sector is $45,817. This is above the Florida average for those seeking government jobs or judicial clerkships. It should also be noted that nearly 80% of our graduates are employed within ten months after their graduation. There are no guarantees when it comes to your law career, but these statistics show how Stetson can prepare you for a great one!
Choose the right law school
If, after your assessment, you determine law school is the best way to achieve your dreams, then you know your investment will be well worth it in the end. The LSAC has a great tool for prospective students on their site to help you evaluate law schools to find the right home for the next three or four years of your life.
Find a law school that you believe will genuinely take an interest in your life, care about helping you achieve your goals, and is committed to an ongoing relationship during and after law school. There are great law schools all over the country but consider law schools in areas with strong and growing employment markets.
At Stetson University College of Law, we believe that fit is key. That is why we encourage all prospective law students to visit their law schools for a tour, class visit and a meeting with students, faculty and career development. We encourage you to visit us here at Florida's oldest law school and learn more about the Stetson Law community. We welcome you and look forward to learning more about your goals!
Topics: Applying to Law School