If you are planning to attend law school in the near future, you may be wondering the same thing as many rising law students across the country – "Am I ready for this?"
As incoming students at Stetson prepare for their first year, we often receive questions about the effectiveness of law school prep courses, such as those offered by prep companies and private tutors. Here are a few things to think about when deciding whether a law school prep course is for you.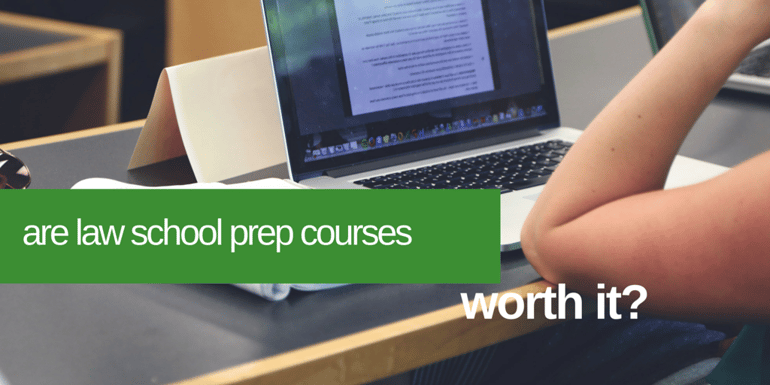 What is a Law School Prep Course?
Law school prep courses are typically week-long courses that are designed to prepare students for the first year of law school (1L year). Most courses introduce you to the study skills and core legal subjects that you will likely need during your 1L year .
Benefits of Law School Prep Courses
While it depends on the law school prep course you choose, law school prep courses can provide a variety of advantages to incoming law students.
Benefit #1: Gain the Study Skills You Need to Succeed
Some of the skills that you'll want to master in law school include the ability to analyze cases, develop a working outline for each class and successfully prepare for and perform on your law school exams. Issue spotting, Socratic lectures, case briefing, and other law school dynamics can be daunting to new law students. Law school prep courses can be especially helpful for those who lack a legal background going to law school. Law school prep courses focus on developing these skills in students as well as overviewing first-year legal concepts such as Torts, Criminal Law, Civil Procedure, Contracts, Constitutional Law, and Property Law.
Benefit #2: Prepare for the Important 1L Year
The goal of law school prep courses isn't to cram your first year of law school into one week; rather, the outcome is to prepare you for success during your 1L year, which is critical for law students. First-year grades can dictate class rank, some summer employment positions, clerkships, internship opportunities, and eligibility for law review. Your 1L year performance can also help you maintain or earn other academic scholarships.
Benefit #3: Lessen Your Anxiety
With the pressure of performing well during 1L year, incoming law students can feel anxious and overwhelmed. Taking a law school prep course can help you feel more prepared. You may feel more at ease and gain confidence by exploring legal subjects before your actual first year classes begin.
Downsides to Law School Prep Courses
Downside #1: Cost
Some prep courses are rather expensive, and law school isn't cheap. A lot of the information that is covered in law school prep courses can be found in reputable books and some free online resources.
Downside #2: Time
You have to consider the time that you have available. Courses can last from just a few days to several weeks.
If you're enrolling in law school within the next few months, you'll want to use your time wisely. While some will choose to prepare themselves academically, some opt to relax and enjoy time with loved ones. Others will work on more general concepts like time management, networking, or getting organized.
How to Choose a Law School Prep Course
If you decide that attending a law school prep course is for you, there are hundreds of online classes for you to choose from. Factors and questions to consider include:
Instructor Credentials: Are the instructors law professors or deans from law schools? Learning from people who will provide a similar experience to your first year of law school will be the most useful for your preparation.

Curriculum: Does the law school prep course incorporate law school-specific academic skills to prepare you for 1L success? Does it explore key legal concepts you will need to master in your first year? A law school prep course should not just be a repeat of law school orientation or a preview of the law school experience.

Price: Is the course covered by any scholarships or by your law school? Does the price seem prohibitive? Law school prep courses are available at a variety of prices, and it's important to consider the instructors and curriculum when evaluating the price point.
Law School Prep Course Options
Two law school prep course options include:
Consider Resources That You Already Have
Many undergraduate schools offer free or discounted Pre-Law resources to students and graduates. Free content is also available on various websites. Just know that not all providers are experts.
Lastly, remember that law schools know you're new to this and many have developed programs to help you. Stetson's Academic Success Program not only offers multiple online resources, but also plays an integral part in Orientation and consists of faculty/staff who provide one-on-one guidance.
Whether you decide to take a law school prep course or not, the important thing is to remember that there is no single pathway to preparing and there are resources to help you along the way.
If you would like to learn more, check out these resources:
Topics: Applying to Law School