Our Dedication to Diversity, Equity, and Inclusion On Campus
When it comes to students choosing a law school, a major question arises: how do universities make students from different backgrounds feel safe and supported?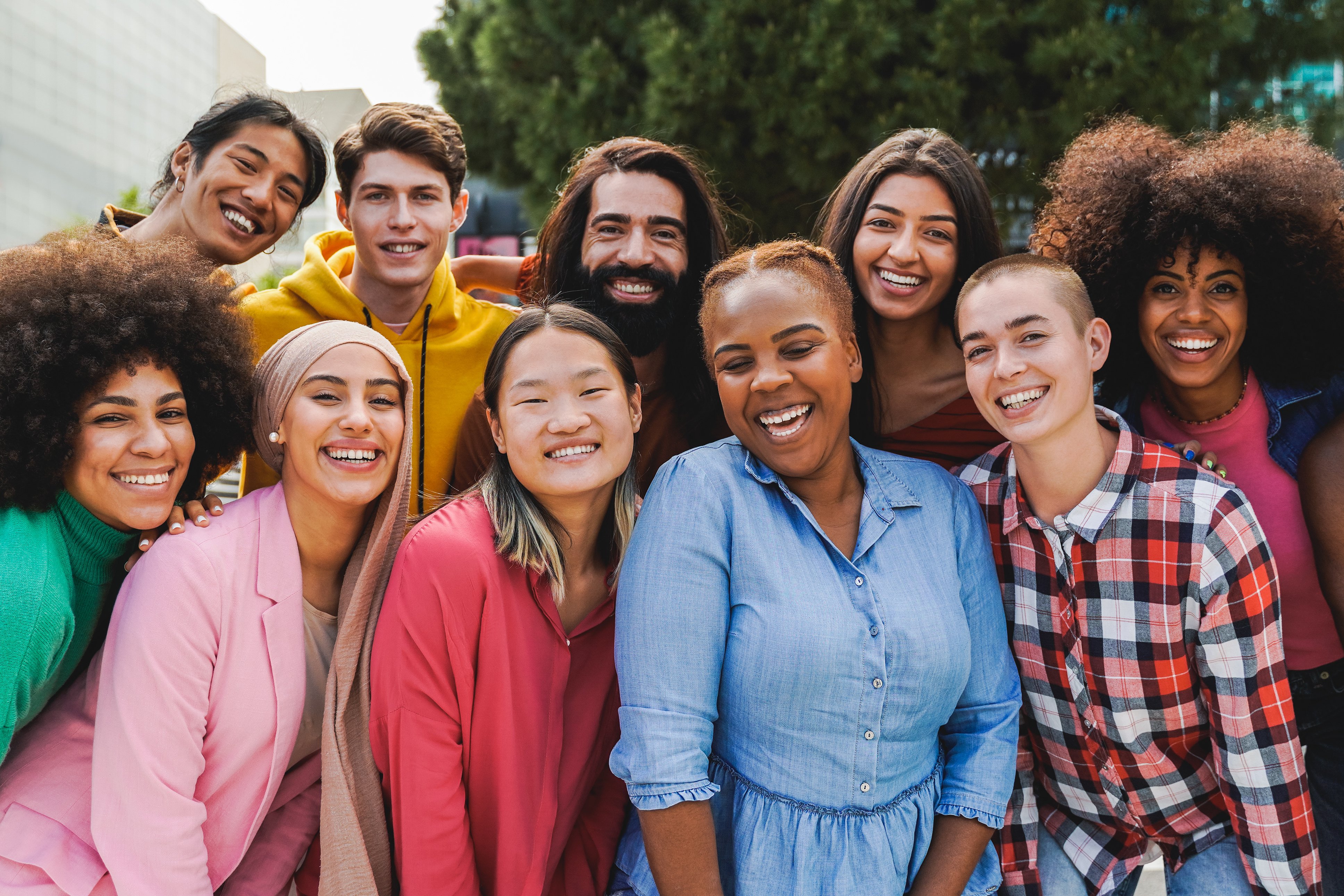 At Stetson Law, we take pride in our increasingly diverse student body, faculty, and staff who reflect the world we live in.
From student-centered course offerings, identity-driven organizations, and community engagement opportunities, we champion diversity in all of its forms. We work to empower, uplift, and help students of all backgrounds to succeed, feel valued and, most importantly, be advocated for on every level.
Our Anti-Racism Action Plan
At Stetson Law, we want students to know that the institution they're attending recognizes the issue of systemic racism—especially in our field—and works to actively address and dismantle it.
Our plan was drafted by our 15-member Diversity and Inclusion committee, following the unjust killings of Black Americans like Breonna Taylor and George Floyd, as well as the reigniting of the Black Lives Matter Movement.
In our plan, we acknowledge the systemic affliction of racism and take a stand: we commit to being actively and consciously anti-racist; challenge systems of structural oppression that perpetuate racial inequities in our society; and do the work of listening, learning, and supporting victims of racism.
Our resolution states: "We will never rest until every American feels safe, free and accepted in our country, and that we will continuously abide by the goal of providing respect and equal treatment to all in upholding the rule of law."
Read more about our plan here.
How Stetson Law embodies diversity and inclusion
With 28% of our student body self-identifying as racially/ethnically diverse, and 52% of our overall student body identifying as female, which is rare for a law school. In fact, we were among the Top 20 most diverse law schools in the nation, according to preLaw Magazine in 2016.
Let's talk about some of our diverse student organizations, scholarship opportunities and community engagement opportunities.
Black Law Students Association (BSLA)
With over 20 years of service and assistance, BSLA is a student organization that's dedicated to supporting and uplifting Black students throughout their law school and legal career journeys.

BSLA offers job fairs, academic retreats and mock trials to students of all backgrounds.

BSLA works to achieve the following:
• Advocate for the educational and professional needs and goals of the Black student body
• Foster and encourage professional competence
• Build relationships between Black students and attorneys
• Instill a greater sense commitment to the needs of Black communities by students and attorneys alike
• Build a more equitable legal landscape that meets the needs of Black communities
• Recruit and retain Black students and faculty
Members of BSLA have the opportunity to both advocate, network and help build a better legal system.

Learn more about Stetson's BSLA here.
Asian American Law Student Association (AALSA)
Stetson's AALSA was created in 2004 and rechartered in 2016. Its primary purpose is to support Asian American law students and dismantle the systems—legal and otherwise—that have led to unrest in Asian American communities.
Through cultural, educational, community outreach, and career networking opportunities, members of all backgrounds can help foster a safe place to grow, be challenged by new experience and understand the importance of cultural diversity.
Read more about Stetson's AALSA here.
Hispanic Bar Association (HBA)
Stetson's HBA works to actively promote cultural diversity in the legal profession and raise understanding of the racial diversity that exists within and outside of Hispanic and Latinx communities.

Members of all backgrounds will help aid the surrounding community, enjoy exclusive networking opportunities, and gain an understanding of how cultural diversity impacts legislature, social justice advocacy and more.

Read more about Stetson's HBA here.
Immigration Law Student Association (ILSA)
Immigration law impacts multiple communities – especially in Florida – and advocating for these human rights is a pride point of Stetson's. ILSA works to raise awareness of immigration law and fight preconceived notions and unconscious biases against immigrant communities – all to promote advocacy.

All members of ILSA have the opportunity to get an inside look at the challenges faced by immigrants and what immigration lawyers' lifestyles are like.

Read more about Stetson's ILSA here.
Consortium for Racial Justice
Stetson Law proudly participates in the Florida Law Schools' Consortium for Racial Justice (FLSCRJ). The FLSCRJ marks these institutions' unwavering commitment to racial justice – all to build a better Florida for everyone living here.

Each year, Stetson, along with other law schools, designates a student fellow to collaborate with FLSCRJ and work with community foundations, non-profit groups, law firms, businesses, policy centers, art collectives, advocacy groups, educational entities, and bar associations.

Learn more about the FLSCRJ here.
Lambda Legal Society
Stetson supports all members of the LGBTQIA+ community, and actively works to foster a welcoming and fully inclusive environment.

The Lambda Legal Society is dedicated to providing a safe space for all members of the LGBTQIA+ community and Ally students – a place to network, discuss legal issues, and be unapologetically themselves.

With organizations like mentorship programs, panels, and more, Lambda has worked tirelessly with Stetson Law's admission to raise awareness during landmark LGBTQIA+ awareness events, including Transgender Day of Remembrance and Pride Month.

Learn more about Lambda here.
Pride Award
Championed by the Lambda Legal Society, the Stetson Law Pride Scholarship Award is Florida's first-ever LGBTQIA+ specific scholarship. It's given to graduating students who have made a true impact in their community, so they can continue to thrive.

The Pride Award offers the unique opportunity for LGBTQIA+ people to study and grow professionally and personally in an environment that fully sees and supports them – celebrating all intersectional identities.
What Stetson Law has achieved
Our work isn't going unnoticed. As our student body becomes more diverse on all levels, we're beginning to see real traction.

In 2022, Stetson Law received the Higher Education Excellence in Diversity (HEED) Award from INSIGHT into Diversity magazine for the third consecutive year. This prestigious award recognizes institutions that promote diversity through lasting initiatives.

We're proud of this accomplishment and the incredible students and staff that made it happen, and view it as a sign of encouragement; we want to provide justice for all, and we're taking the steps necessary to do so.

We're not stopping there, though. We've got big plans for further showing our commitment to our diverse students – working actively to dismantle inequalities in the legal system, and hopefully the world.
Hear the Stetson students speak for themselves on the "Real Cases" podcast
Our season finale episode, "You Belong Here: Diversity On Campus," features an in-depth interview with 3 of our very own students. Join us as these impactful and successful campus leaders discuss their roles in the Black Law Student Association, the Immigration Law Student Association, and the Lambda Legal Society at Stetson Law.
Check out this and other fascinating episodes of "Real Cases," a legal podcast presented by Stetson University College of Law.
Topics: Real Cases