I completed an externship in the third largest manufacturer of glass containers in the United States, Anchor Glass Container Corporation. It was a unique opportunity made possible by Stetson Law's In-House Counsel Externship Program. In that experience, I was exposed to a new business segment that was unknown to me until then. Working within a corporation's legal department under the direct supervision of an in-house counsel was a valuable and rewarding experience.
My Experience During An In-House Counsel Externship Program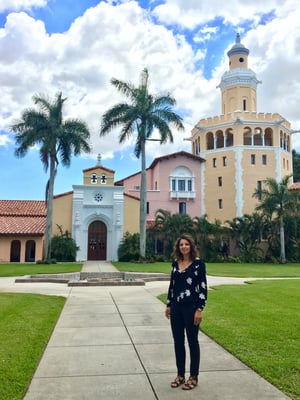 The opportunity to view the inner workings of a corporate legal department developed my understanding of the position, its strategic role within a company, and its associated responsibilities. This glimpse allowed me to appreciate the position of the in-house counsel, which is critical to the success of a corporation.
The benefits of being an in-house counsel extern, is that it involves a broad scope of legal work and risk management skills. I figured out that this strategic position requires good communication and cooperation skills in order to work efficiently with employees from various departments and external entities. The in-house counsel is in charge of a wide range of legal and business responsibilities, which are completed by employees throughout the business, therefore it is crucial to collaborate across departments in the best interest of our main client, the corporation. Likewise, the in-house counsel relies on qualified and knowledgeable outside attorneys to engage in litigation when necessary.
As a legal extern, the main tasks assigned to me were drafting documents, managing outside litigation, and working within a management environment. In addition, I had the opportunity to attend several internal meetings as well as negotiations with customers and suppliers. Such meetings and negotiations have been informative and helped me understand the various roles of the in-house counsel, which are not always restricted to the legal field as it would be for an attorney who worked exclusively in a law firm.
What I Learned From My Externship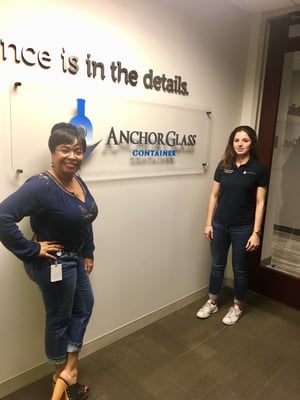 This externship was a challenging experience especially for an international student with a different background because I had to face language barriers, exposure to a different working culture and becoming involved in a professional working environment.
Throughout my externship, I evolved personally and professionally in a positive work environment. I developed new skills essential to be a good in-house counsel in an American workplace and I was able to implement newly acquired skills learned just last semester. It was particularly rewarding to implement the knowledge provided through my coursework to a professional environment. I speak specifically about our first semester course Legal Research and Writing with Professor Piccard. In addition, this externship is paramount to develop and broaden my networking because I have realized that to succeed professionally in America, networking is the key.
Therefore, I am convinced that this externship has been beneficial for my future career path and it reaffirmed my interest to pursue a corporate legal career rather than one in litigation. This externship persuaded me that being an in-house counsel fit my goals and personality. Although, the professional environment in the United States is slightly different from my home country, France, I am confident that I could pursue a successful future career in America.
Interested in learning more about Stetson's LL.M. in International Law? Request more information.
Topics: International Law