When you are making your final decision about where to attend law school, you should try and make a personal visit to campus or attend an open house. While websites, marketing materials, and word of mouth can be helpful, they may not give you the full picture—I have known countless students over the years who talk about how important the "fit factor" was for them in choosing Stetson. See things for yourself using your own criteria—decide what is important to you in a law school and make sure you do your own due diligence when making your final choice.
Visiting a law school is a good idea for a number of reasons, including assessments of whether or not you can see yourself spending at least three years there. A visit can make a critical difference in whether you are ultimately happy with your law school decision or whether you will seek to transfer after 1L year of law school (which is not ideal).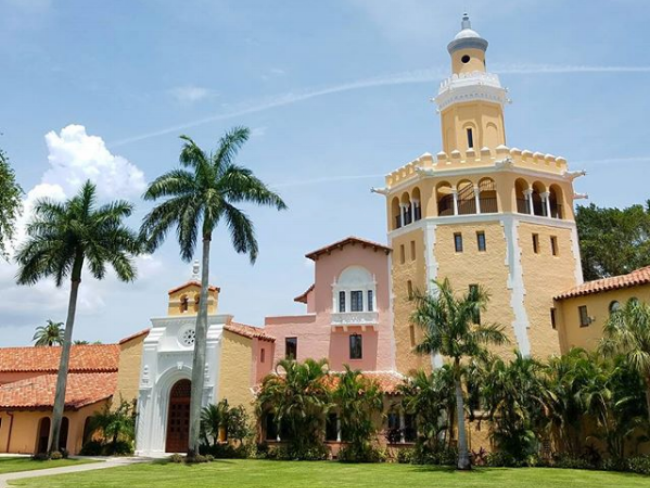 Let me share some thoughts on making the most of a personal visit to a law school—from the start of your visit to finish.
The Law School Setting
Visit the area around the school and research the cost of living. Compare major metropolitan areas versus a location outside of a metro, including housing costs. Sometimes non-urban locations can have less expensive living, but closer proximity to a metro might have value beyond financial considerations when it comes to externships or clinical opportunities. Also consider the safety of the area and what it feels like in the evenings and weekends when there is less campus activity. I have known students who have declined offers at good law schools because it did not feel safe.
Checking Out the Campus
Every campus is going to be different and is going to feel different. Check out the culture. Does the campus feel welcoming and inspiring for you to do your best work? Would you want to spend three years as a student on that campus?
Many law schools are one building on the undergraduate campus and some are separate locations—there are pros and cons to both. But ultimately think about where you can focus best on your professional studies, with the fewest distractions that will allow you to academically distinguish yourself.
Parking is often an underrated aspect of a campus. Check whether parking is easy, limited, or if it takes a lot of time. Having abundant and accessible parking adds a great deal of value. Are there additional costs to park? Such expenses quickly add up over three years.
During the Tour
The campus tour can be the "make or break" part of a visit. A good campus tour can really solidify a decision, but a bad campus visit will drive a student into accepting another law school offer.
The campus tour ambassador should share information about classrooms, courtrooms, libraries and student life. Find out about library hours—some law school libraries have limited hours, and some are accessible 24 hours a day with swipe card access. Some students do their best work at 3:00 a.m., so library hours and librarian access do matter.
Do the librarians have their JD's? Having librarians with legal education backgrounds can be beneficial when completing 1L year briefs and assignments. Librarians can be a valuable asset both in law school success and with your first job following law school that requires complex research. Librarians are your friends.
Ask what kinds of programs are available for students seeking further assistance when faculty is unavailable. Academic Success support is a necessary asset during a challenging academic program. Because let's face it — every student will need some help at some point in law school.
Talk to Other Students, Faculty, and Staff
During your visit, take time to both observe and speak with current students to get feedback, especially when the admissions team is not present. Ask current students about their experiences as a student, their likes and dislikes, the student body, levels of academic competitiveness among law students, access to faculty, and clinics and externships. It's worth your time to hear a current student's perspective!
While you were planning your visit, notice whether the Admissions office was helpful in arranging your visit or whether it was difficult to plan. Some schools are welcoming and some are not — find your best place and "fit" where the community seems genuinely interested in you matriculating at their school. If the school does not show such interest while you are still deciding on a law school, imagine what it might be like once you enroll. In addition, try to arrange a class visit to observe how students and faculty interact within the classroom.
It's also useful to arrange a meeting with a faculty member who teaches in an interest area. This is a reasonable request during a visit. It will help you understand the accessibility of the faculty as well.
Visit Career Services
When setting up your visit, ask if it's possible to meet with the Career Development Office (CDO). It is appropriate to ask about employment statistics and on-campus employer recruiting and interviewing. This can be helpful in securing your first job out of law school. Does the CDO appear excited to help you with securing employment or does it seem disinterested? Perhaps the CDO can help with pre-law school preparations that will help with your readiness for future employment. Career Development professionals should be enthusiastic about you being there and for considering their law school.
Every campus visit will be different at every school. Take copious notes and if you can bring someone you trust along with you during your visit, it can be helpful when dissecting multiple campus visits and making a final decision. Parents are good to bring along as well because parents see things that students do not always see.