By Molly Kaelin, Candidate for Juris Doctor, 2020, Stetson University College of Law
Applications are everything. Since you are applying to Stetson Law, you are hardworking, driven, and brilliant. Your mission now is to show the admissions office how great you are. How do you avoid making a mistake on your law school admissions application? Follow our top 10 suggestions by admissions counselors.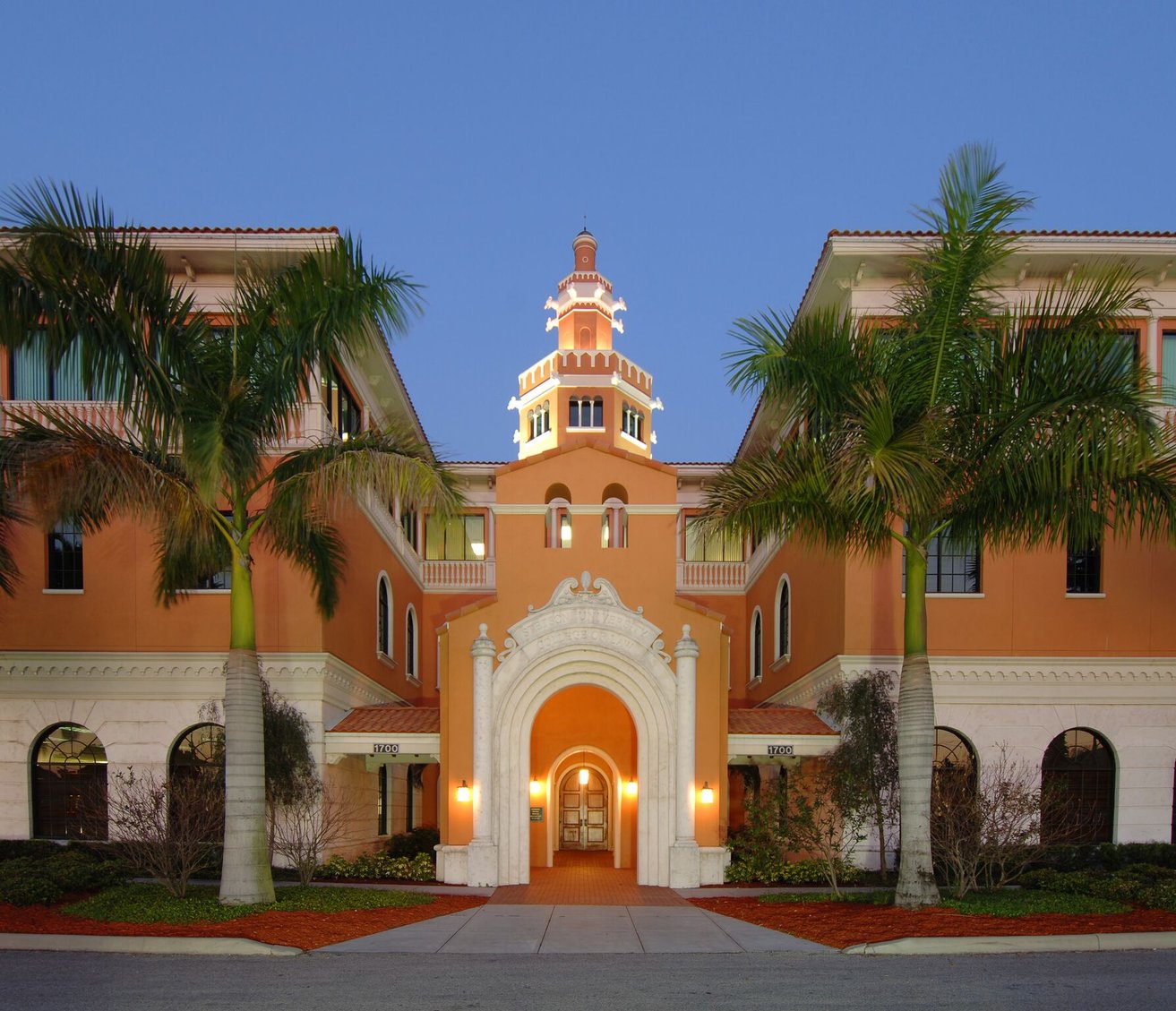 1) Own the personal statement.
It's first for a reason. The personal statement is often the most challenging part of the application, besides the LSAT, of course. Let's give a quick nod to the most obvious mistake to avoid: improper grammar and punctuation. Ideally, your personal statement should have perfect grammar and punctuation. Channel your inner, strict, cat-loving high school English teacher and properly place those Oxford commas. Also, use spell check and read your personal statement aloud. If something does not sound right to you aloud, it will not sound right to the reader.
Make sure you use the correct school name in your personal statement. You are most likely applying to multiple schools. Using the school's name in your application is a great idea. Everybody loves to hear their own name; law schools are no exception. However, calling someone by the wrong name is never flattering to them, or you. Telling X law school why you want to attend Y law school in your personal statement shows a lack of respect and attention to detail. This is the first of many documents that you will tailor to a specific 'client' during your law school and professional career. Hone this skill now.
Above all, you will need to captivate the reader. Admissions receives over 2,000 applications per year and about 10% of those applicants will matriculate. The admissions board wants to see you in your personal statement, your personality and story. As always, answer the question that is asked, stay on topic, and follow the formatting instructions, especially regarding length. If you would like to use quotes or anecdotes, do so cautiously and effectively. A poorly executed personal statement is a missed opportunity.
2) Be transparent.
There are moments in life when we are not at our best. Sometimes those moments are recorded by law enforcement or the Dean of Students. Having something on your record does not automatically disqualify you from being a future law student. If you do have something on your record, own it. Be honest with admissions. Failing to disclose any violations may look worse to the admissions board than the violation itself. It will make admissions question not only your character, but all the information on your application. It is in your best interest to disclose violations at the beginning because you will later have to disclose them to the bar. Telling Stetson Law Admissions about violations early will allow Stetson to better help you navigate the violations section of your bar application.
3) Follow the transcript process.
Be sure to send your transcripts exactly as instructed. As a wise group once said:
"Official transcripts from all colleges or universities you attended, including undergraduate, graduate, and professional schools, must be sent to LSAC's Credential Assembly Service, regardless of whether you earned a degree from the institution." – from the Stetson Law Admissions Team
You will send all transcripts to Stetson Admissions through LSAC. Be sure to update transcripts on LSAC after you graduate, and your undergraduate degree is finalized. If you have any questions, the Stetson Law admissions team is always happy to help.
4) Apply Early.
The old saying has never been so true. The early bird gets the worm. 'Worm' meaning potential scholarships and admissions. As applications roll in, our admission team begins giving spots and scholarships to qualified applicants. You know you have so much to offer Stetson, but if your amazing application is reviewed too late in the cycle, you may miss out on an invite or scholarship. Also, doing your application early will save you stress later. Trust me. You want to get this done early.
5) Be professional.
You are applying for a professional school, therefore, practice professionalism. Use proper titles such as Mr., Ms., and Dr. when communicating with the admissions officers. If you are unsure of what title to use, just ask. It is better to ask than potentially offend your recipient. You should be professional at every stage of your application process.
6) Communicate well.
It is best to communicate application concerns to admissions yourself. Admissions cannot and will not communicate with anyone but you, the applicant, regarding your application. This includes parents and spouses. If you would like someone to communicate with admissions on your behalf and without you present, you should establish this with the law school admissions in advance.
7) Know your credit score.
Let's talk about perhaps the most unpleasant but extremely important aspect of attending law school, money. Almost every student will take out loans at some point during their law school career. Whether you are applying for private or federal loans, knowing your credit score is essential. Some aspects of federal aid are based on creditworthiness. Not to sound like a bad commercial, but your credit score can change, and you need to know what it is. Don't worry, apparently there are companies that check your credit score for free. This could be the difference between delaying matriculation and matriculating on time.
8) Don't underestimate the LSAT.
Before you submit your application to Stetson Law you will need to take a little test called the LSAT. Ok, so it is not a little test, it's a big test. The LSAT is one of the biggest determining factors law school admission boards use to determine admittance. Do not underestimate the importance of the LSAT.
9) Keep your grades up.
Like the LSAT, do not underestimate undergraduate grades. If your grades were less than stellar, explain that in your application. Undergraduate grades are a factor in scholarship consideration. If you are admitted to Stetson Law before you finish your undergraduate degree, don't let your grades slip thinking you have made it and have nothing left to do. Keep shining in your undergrad classes.
10) Remember to relax.
You'll get there. It's a long road but, it's worth it.
Should you go for a scholarship?
Yes, you should go for a scholarship! Scholarships are largely merit based. A high GPA and/or a high LSAT score will put you in the running. Applicants who have a strong academic track record in a strong major in undergrad, from a quality program, may be extended offers for scholarships. Stetson appreciates all degrees and your scholarship eligibility will not depend on whether you excelled in your political science program or mathematics program. A strong academic record in any field will make your application stand out.
The scholarship system evolves every cycle to become fairer and more effective. Stetson Law awards scholarships from its 3-million-dollar scholarship fund, at the time of admission. As students accept admission offers, the scholarship funds become increasingly limited. Applying before the scholarship priority deadline date, March 15, as well as applying early in the cycle, will increase the likelihood of receiving a scholarship. In addition, Stetson Law is continuously looking at building endowed scholarship opportunities for our students, even when they are currently attending the law school. Stetson regularly updates current students on new scholarships or scholarships they are eligible for. You are eligible for these even if you did not receive a scholarship upon admission.

Originally from St. Augustine, Florida, Molly Kaelin is a Double Hatter in her 2L year at Stetson. She received her bachelor's degree from Stetson Law in 2015. She plans to practice Patent and Intellectual Property Law upon graduation. In her spare time, she likes to play tennis and cuddle with her cat, Annie.
Topics: Applying to Law School