Compliance officers play a crucial role in ensuring organizational compliance with all federal, state and local laws that apply to their business. They assess their organization's operations to make sure that they are following internal policies and industry guidelines. They work to minimize risk and develop training programs for staff, all the way up to the board of directors. Many compliance officers lead accreditation and quality management initiatives.
A compliance officer works to stay abreast of regulatory changes affecting their organization and industry and must be able to communicate the changes to leadership to ensure internal policies and procedures get amended in a timely manner.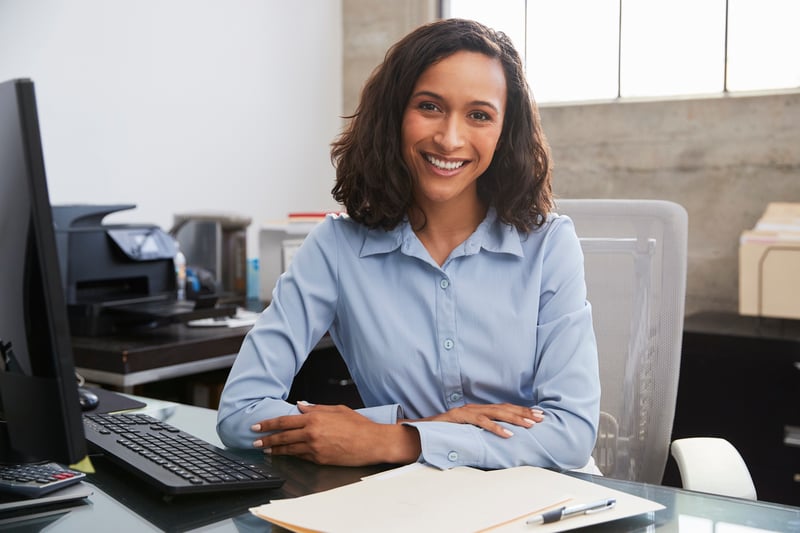 But why is this particular career in such high demand?
There is a rise in the demand for compliance officers, particularly healthcare compliance officers, as regulations become more complex, policies more stringent, and laws ever-changing. Companies must protect their patients, clients, employees and themselves from fraud perpetrated by both external and internal sources. These professionals must work to prevent waste and abuse, and carry out investigations following allegations of compliance and policy infraction.
From concerns about an injured patient due to employee error, to reputational damage resulting from widespread fraud, corporate leaders must take compliance seriously. The financial implication for failing an audit, Medicare or Medicaid fraud, or being found guilty for HITECH or HIPAA violations–are top reasons why healthcare compliance training is more critical than ever–are significant.
A limited supply of skilled professionals
A compliance officer must have a bachelor's degree, at minimum, and usually a master's degree in a relevant field. To be a compliance director, a master's degree is a must. A quick search for compliance officer or director jobs on Indeed or Monster will highlight the lengthy lists of requirements a compliance officer must possess.
In terms of general skills, employers look for complex problem solving, ethical judgment, critical thinking and analytical skills, and the ability to use data in a meaningful way.
They must be able to design and conduct training, conduct investigations and write reports on findings, create channels for reporting potential compliance infractions, and understand how to apply constantly changing regulations to everyday work.
These lists of skills are difficult for any one person to master. However, when looking at healthcare compliance, there is another, more challenging layer of skills to add.
The industry-specific required skills and competencies are why this occupation commands a high salary and has a limited talent pool. Many people find themselves advancing in their compliance careers or wish to move into this field, but lack depth in some of these more complex areas. Stetson University College of Law offers a master's degree specifically tailored to current–and hopeful–healthcare compliance officers, managers, and directors.
Health Care Compliance students in Stetson's Master of Jurisprudence (M.J.) program learn about some of the most technical aspects of compliance: contracts, ethics, healthcare organizations, and payment systems, HIPAA, and EMTALA. In this M.J. program, students learn to assess and manage risk, analyze and solve compliance challenges, and effectively communicate legal issues.
The M.J. is ideal for the working professional because it can be completed part-time and online. It is ideal for students who wish to earn an advanced degree and keep family and work as their top priorities. Stetson College of Law even has partnerships with USF College of Medicine, Bay Pines VA Healthcare and Adventist Systems.
This in-demand field comes with good compensation packages. According to the Bureau of Labor Statistics, 287,130 people in the United States worked as a compliance officer in 2017 with a mean annual wage of $71,540. PayScale reports the average compliance director salary at $100,090 with a range from $59,000 to $157,000.
According to Robert Half, "highly skilled professionals like compliance officers can be hard to find in today's hiring market."
If you have an interest in making sure healthcare organizations operate safely and ethically, then expand your career options in the growing healthcare industry with an M.J. in Healthcare Compliance.