Whether you are pursuing a new career path in business or are a newly minted college graduate looking to break into your dream career in a multinational corporation, you will likely consider graduate school as a way to reach your goal.
With career growth comes increased responsibilities and greater demand for high-level technical and leadership skills. Earning a graduate degree in business is an excellent way to master new skills, become a subject matter expert, and network with professionals in your field.
If you are thinking about getting a degree in a business-related field you may be wondering if you should get the MBA or the MJ in International Business. We put together a list of topics to help you decide between the MBA and the Master of Jurisprudence (MJ) in International and Comparative Business Law.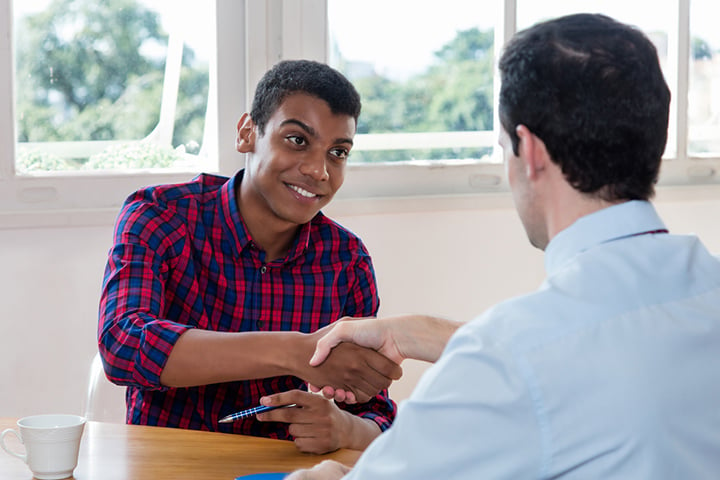 Reverse Engineering: Start with your career goals and work backward
The Master of Business Administration has long served as the gateway degree into accounting, finance, information systems, manufacturing, business analytics, supply chain management or even marketing positions. Schools offer the MBA full- and part-time, live and online. Stetson University, for example, offers the MBA online in eight-week sessions. This program is aimed at the working professional who needs to attend part-time.
The MJ in International and Comparative Business Law is a more specialized degree. Stetson University College of Law offers an on-campus program that takes one year to complete full-time and about a year and a half for part-time students. This 24-credit program covers legal compliance and contract law, and teaches students to analyze, research and communicate legal issues to clients and supervisors. The degree teaches students to understand the legal system from a business perspective and how laws impact operations.
For students interested in the accounting, finance, or economics path, the MBA is certainly a clear route. For those with a passion specific to international business and cross-boundary transactions, the MJ fits well with their goals.
Dig into the details
Typical MBA programs, like Stetson's, require core courses in financial management, financial and managerial accounting, marketing, organizational theory, strategic management, and decision analytics. Some schools will require economics, business law, and business statistics, too. Students select electives to complete their curriculum. With some programs, students can select an area of specialization, such as supply chain management or human resources.
The MJ curriculum is very different from the MBA. Students are required to take courses in international law, international litigation and arbitration, international business transactions, legal research and writing, and U.S. legal systems. In addition to a required externship, students take electives that range from international trade regulation and international joint ventures, to European Union business law and international business and transborder crime.
The Afterthought: Prerequisites, Standardized Tests and Work Experience
Prerequisites: Students interested in graduate school must find out if their degree requires them to have taken certain undergraduate prerequisites. While each MBA program has different requirements, most want students to complete studies in managerial accounting, financial accounting, statistics, and macro and microeconomics. Applicants who majored in history, for example, may not have taken these courses and will need to take them prior to enrolling or even prior to being admitted. These additional college courses come with a cost, but can often be completed at a community college.
There are no prerequisites for the MJ. The degree requires a bachelor's degree in any major.
Standardized Tests: MBA programs often require students to take the GMAT, or will accept the GRE or LSAT if taken within a few years. Because many MBA programs cater to professionals with significant work experience, there are waiver opportunities available to students who can demonstrate a working knowledge of the business sector or who already have an advanced degree.
Stetson Law's MJ in International and Comparative Business has a similar philosophy and will also waive the GRE or GMAT for students for those who have adequate experience or an advanced degree.
Work Experience: There are many reasons for recent graduates to pursue graduate school; however, some MBA programs require work experience (varies by school, but 2-3 years is average). They seek students who have a working knowledge of the business world and not just an in-class or theoretical knowledge.
The MJ program does not have a work experience requirement. This aspect of the file is a plus factor for file reviewers. If your college grades are just average or maybe a bit below average, take a year or more and get experience in the professional world. Not only will it help you as a prospective student to the MJ or MBA, but it will also help you build your resume with real-world experience.
There are significant pros and fairly limited cons with the MJ and MBA programs. Both degrees are master's degrees that provide important training for rising professionals. One is more specific and the other more general. One requires more undergraduate training and the other is open to students from any major. Regardless of the degree you choose, look for fit, return on investment potential, and how the degree will help you achieve your goals.