If you are like many early- or mid-career professionals, you have contemplated earning an advanced degree. The Master of Jurisprudence (MJ), also known as a Master of Legal Studies (MLS) or Juris Master (JM), is an increasingly popular option and will provide you with the working knowledge of the law that you need to progress in your career and industry. If your long-term goal does not include becoming an attorney but does require you to get a master's degree, this is a fantastic option.
So how do you market this relatively new degree to your employer to gain their buy-in and even their financial support?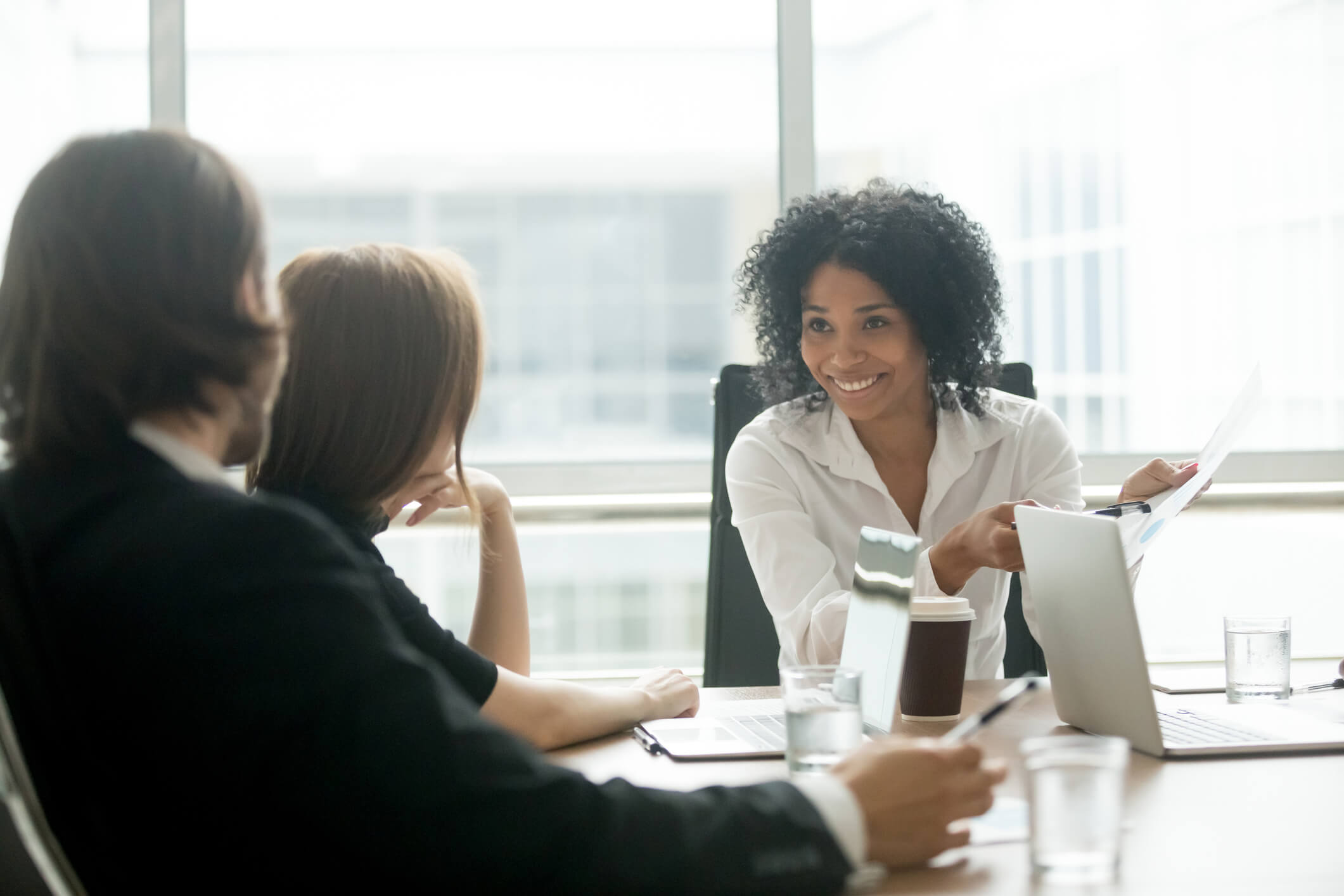 To start, you will need to help them understand the differences between an MJ and a law degree, why this program is the right fit for you, and the value it will bring to your company.
Relevant Content and an Immediate ROI
For people who work as compliance officers or directors, hospice managers, nursing home administrators or as import/export entrepreneurs, MJ programs focusing on International and Comparative Business Law, Health Care Compliance, or Aging, Law and Policy, offer courses that teach you how to understand and apply applicable regulations and law to your organization. Instead of 88 credit hours in a JD program where you learn anything from torts to family law, followed by the bar exam, most MJ programs are 24-30 credit hours of only relevant content that you can apply immediately to your work and organization.
While there are some academic similarities, such as learning the basics of negotiation, contract law, legal research, etc., an MJ is really about giving students a working knowledge of the law and regulations that they can apply right away. In the MJ, the focus is less about training students to represent clients and more about helping professionals working in the field who wish to advance or do their job better.
Students in the MJ program are usually working full-time and often present real-world problems and issues to their class for discussion or advice. Faculty and students can discuss industry best practices and share tips for dealing with fraud, elder abuse, or how changes in laws can affect importing goods. In some cases, students write papers or conduct research on topics specifically related to their work.
Demonstrate and Define the Value-Add
Employees need to have an understanding of how the legal system impacts the successful and ethical operations of a business.
Employees with an MJ learn how to:
Analyze and research the law

Communicate legal issues to colleagues and supervisors

Draft stronger, more comprehensive policies and procedures that protect both the organization and its customers or clients
Don't assume your current or future employer will understand the value of your MJ and how it will benefit their bottom line. You may have to share the curriculum or course syllabi in order to help them see what you have or will learn. Provide them with literature or a sample of a project you worked on. Be ready to show how your MJ will deliver a benefit to them (it is not about you!).
PT and Online Options
Due to the growing number of MJ, MLS or JM programs offered by ABA-Approved law schools, it is not too difficult to find an evening or online program that meets the needs of the working professional. If your employer is worried about how school will affect your job performance, perhaps an online MJ is best for you.
Stetson University College of Law offers three MJ programs. The MJ in Health Care Compliance and MJ in Aging, Law and Policy are offered online and take about two years to complete. The MJ in International and Comparative Business Law is a campus-based program and can be completed full-time in one year or part-time in two years.
Seeking Tuition Remission for the MJ
While some companies have cut back on tuition remission programs, others recognize the benefit of investing in employee education and training programs. In the blog, "Should my boss pay for healthcare compliance training?" we discuss the pros and cons of seeking financial support from your employer. We recommend thoroughly reading your employee handbook to be sure you know your commitment to the organization should they agree to pay for all or part of the degree.
Many employers only pay for courses or programs that have a direct relationship to your current role, such as an MBA or a certificate. If your employer has program stipulations, you will need to build a case for the MJ and present its value. Explain how your courses will provide you with knowledge and skills that apply to your current and future work within the organization.
Be your own best advocate. Use these tips and talking points as you have a conversation with your employer about the benefit of earning a Master of Jurisprudence at Stetson University College of Law.