When weighing the benefits of earning an Elder Law LL.M., the biggest question attorneys ask is how the degree can boost their career. Earning an Elder Law LL.M is a powerful way to advance your professional legal career, and with an aging population and a larger need for experts in the field, it's a smart move.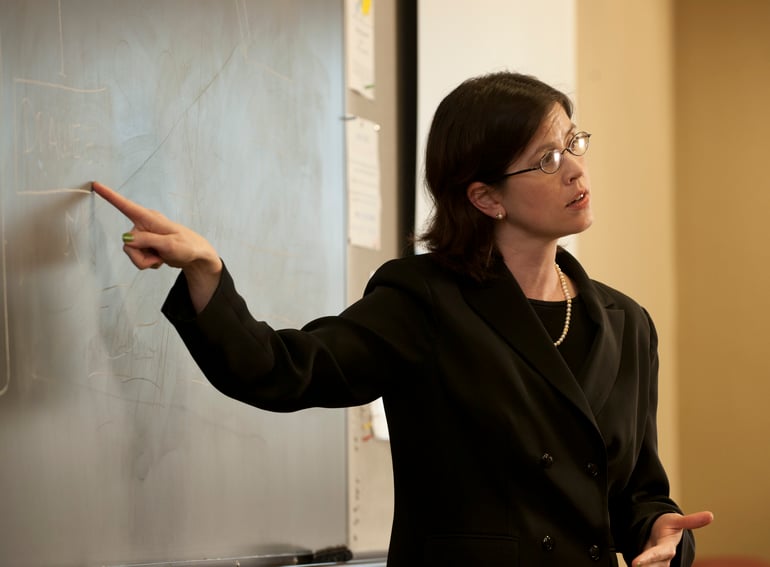 Here are 5 ways an LL.M. in Elder Law can help your career.
Immediately boost your professional profile: An LL.M. in Elder Law is an immediate and effective boost to your professional profile. Many state bar associations allow attorneys to list all advanced degrees, including LL.M. degrees, on resumes, business cards, websites, and other advertisements.
Separate yourself from the pack. An LL.M. in Elder Law will immediately separate you from the crowd of general practitioners who occasionally write a will. An Elder Law L.L.M. will signify to potential clients, as well as your professional colleagues, that you are both dedicated to and extremely knowledgeable in the areas of law affecting the elderly and disabled. This will lead to a higher profile for potential clients searching for an Elder Law attorney, as well as potential referrals from colleagues who run into a complicated Elder Law matter.
Set yourself up for success: Whether you are a longtime practitioner looking to transition into a new area of the law or a recently licensed attorney with a passion for the field, an L.L.M. in Elder Law is a wise investment in your future success. With a practical based, practice oriented training approach, the Elder Law L.L.M. will prepare you to set up and run an efficient, elder-friendly law practice that will make your clients calm, comfortable, and content. As we all know, happy and comfortable clients are repeat clients.
Be able to handle a wide range of cases: While many attorneys occasionally dabble in one or two areas of elder law, such as estate planning or guardianship, few attorneys have the opportunity to fully explore the gambit of legal issues facing the elderly and disabled. A Stetson LL.M. in Elder Law will give you the foundational knowledge you need to handle a multitude of Elder Law related cases including: probate and estate planning; disability and special needs planning; public benefits law; planning for incapacity and guardianships; health care and long term care planning; and Elder Abuse litigation.
Become a leader in the field. An Elder Law L.L.M. will set you on the path to becoming an authority and a leader in the field. It is no surprise that the presidents of the two leading organizations in elder law (National Academy of Elder Law Attorneys and National Elder Law Foundation) graduated from Stetson University College of Law with an L.L.M. in Elder Law.
Topics: Law School Insider Tips