You served our nation and built a resume full of valuable skills and experiences. Now, as a veteran, you may find yourself back in unstructured civilian life seeking a new career or a new passion. If you were an attorney in the military, you spent your time defending our men and women in uniform and may wish to be an advocate in a civilian court for children or the environment, or plan to continue your work and help veterans access their well-deserved benefits.
Perhaps you have been out of the military for a few years and earned your law degree. After practicing for a bit, you long for the structure school brings or wish to earn an additional, specialized credential to help you become a stronger advocate in the courtroom for elderly veterans, for example.
A great degree option for veterans with a law degree is the Master's of Law degree (LL.M.) from an ABA-approved law school. As you transition into a new area of the law, find a new purpose, or repurpose the skills acquired in the military in a way that helps advance your career as a civilian, consider this degree path.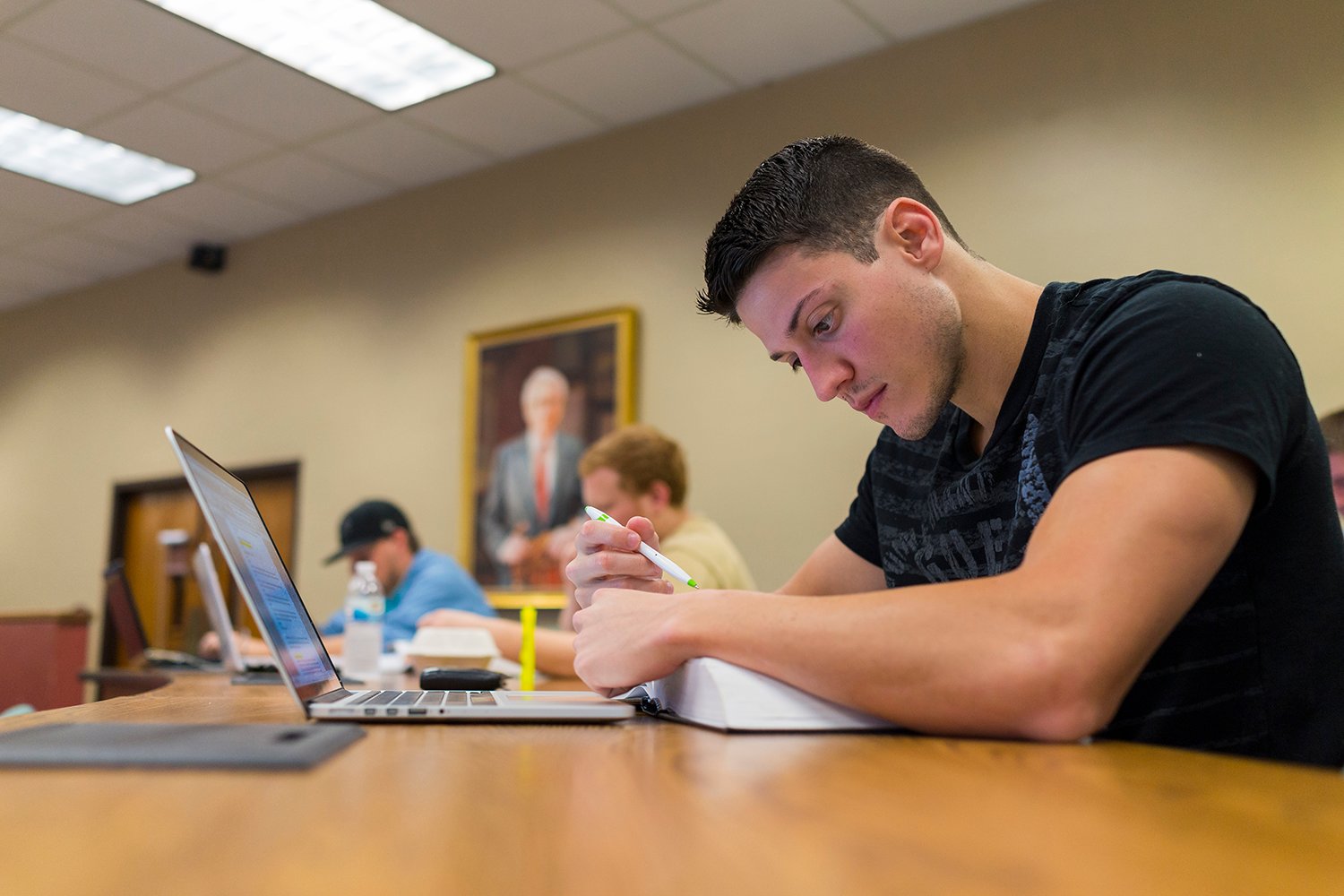 We assembled a list of the top reasons why a veteran should pursue the LL.M. degree:
School may help with your transition to civilian life
Military service means structure. While some veterans may relish the freedom civilian life offers, others miss the formality, sense of community, and routine a military career provides. Earning an LL.M. is a way to pursue a relevant advanced degree and help bring a structure to your life as a civilian.
Advance in your military career
Maybe you are still active duty and you wish to continue to progress in your career as a JAG officer, for example, and need an advanced degree to get there. The LL.M. is a great option because there are many quality, online degree programs perfectly suited to military personnel. Consider the LL.M. in Advocacy at Stetson University College of Law. It is a part-time, online program. You can be stationed anywhere in the world and still complete the degree. The curriculum focuses on advanced litigation skills, such as conducting effective discovery, complex negotiation, damages, and evidence.
Advance in your civilian career
Do you wish to move up to partner level or open your own law practice? Have you found a passion for a new area of the law, but lack knowledge and experience to move laterally? One area of law that is growing is elder law. The Elder Law LL.M. focuses on retirement planning, long-term care planning, guardianship and even offers electives in veterans' benefits, disability law, and more. Hang your shingle and help out other veterans with the LL.M in Elder Law.
Don't waste unused GI Bill benefits
You earned your education benefits, so don't let them go to waste. LL.M. programs are typically one year for full-time study and two years for part-time study. If you have even a few months left of your Post-9/11 GI Bill, a one-year LL.M., such as the International Law LL.M. may be right for you. Ask your school's VA School Certifying Official about the Yellow Ribbon Scholarship Program and other school-specific scholarships.
Learn something new and be part of a community
At Stetson Law, a number of retired military professionals have entered into our LL.M. programs with the goal of learning something new and engaging in an intellectual community.
And, if you are going back to school, be your own best advocate. Need disability accommodations? Ask the ADA office. At Stetson Law, the ADA coordinator works with students on a case-by-case basis to create a personal experience that ensure equal opportunity in the classroom. Need to talk about finding additional funds beyond your GI Bill to help with the cost of attendance? Ask Financial Aid about additional scholarships for veteran students. Wish to see more services for veterans on your campus? Talk to leadership. If you are in a brick and mortar program, join organizations and be active— find a new group of colleagues with whom to build a support system. Going at it online? Take advantage of the forum discussions and group projects to meet people who may share in your professional and academic interests.
As a veteran, you already bring a set of skills to an employer most law school graduates do not. You bring maturity, an ability to face stressful situations head on and solve complex problems under pressure, and you can network with people from all walks of life. Your LL.M. will serve to further distinguish you in the competitive employment market lawyers face today.
Topics: Veterans