Whether applying to law school is a last minute idea or you have been too busy to get your application in, know that it's not too late to apply for the fall semester.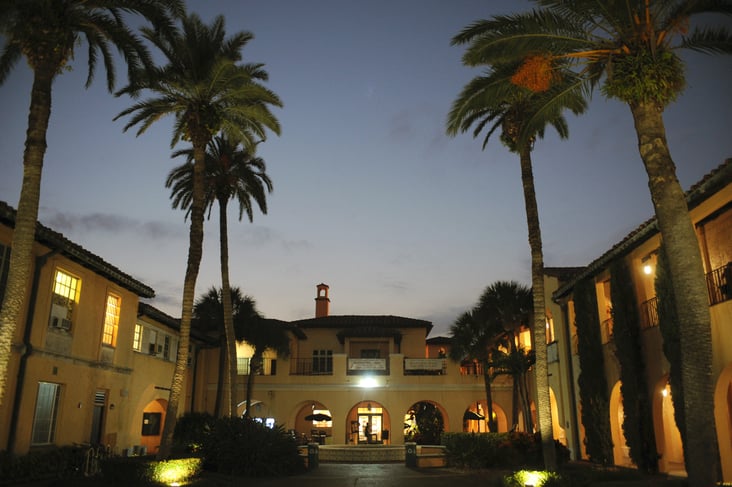 We talk with dozens of late applicants each year. Sometimes life just gets in the way. Don't give up. Most law schools accept applications over the summer, and some don't even have deadlines. Other schools, like Stetson Law, often extend their deadlines if demand warrants. Just email or call your schools of choice and ask. Then get a plan together, get organized and get your application in.
Take the June LSAT
The June score comes out in the first week or so of July. Ask schools whether they accept a June LSAT. Those law schools willing to accept a June score are prepared for late applicants and know that you may need a faster file review by members of the Admission Committee. Law schools are prepared to work with late admits to help students prepare and be ready for a fall start.
Opt for either full- or part-time
If you are a late applicant and have a dream school in mind, let them know you are interested in either full- or part-time (if that is an option). Be flexible and be prepared to accept a spot in either program.
Think about scholarships and financial aid
Many applicants worry that a last minute application will render them ineligible for financial aid and scholarships. For federal financial aid, students usually take out the Direct Unsubsidized Loan and the Graduate Plus Loan. These can be obtained at the last minute. At Stetson, we work hard to make sure late admits get their aid on time. If you do your part, we will work fast to do ours.
Some schools have Federal Work Study dollars for students, as well. Those funds are likely to be awarded earlier in the cycle; however, for some schools (Stetson Law included) 1Ls are not even offered Federal Work Study because we don't want 1Ls working!
Finally, scholarships fall under that "it depends" category where you will have to ask each school their process. At Stetson, we try and save money for June testers and late applicants, but do publish a priority scholarship deadline of mid-March. Sometimes an admitted candidate with a big scholarship drops, freeing up funding for late applicants.
Find a place to live
Ask schools about housing if you are worried about being admitted late and not having a place to live. Some schools have dorms or apartment complexes where law students can live; others, like Stetson Law, also have houses for rent. Most schools have some kind of portal or electronic bulletin board for housing options, roommate wanted ads and more. Ask your admissions officers and they can guide you to the right location for more information.
Finally, if you don't get into the school of your dreams this year, you can always delay starting and reapply next year. Take the LSAT again or go back to school for a master's degree. Gain work experience and grow your resume.
Good luck!
Topics: Applying to Law School