As a nation that includes many immigrants, immigration law is a significant component of U.S. national policy with wide-ranging impacts on both citizens and non-citizens. It also includes multiple areas of law, including family law, civil rights and employment law. If you follow the news then you know that immigration remains a hot-button issue across the country, including among dinner tables and ballot boxes all the way to federal courtrooms and the chambers of Congress.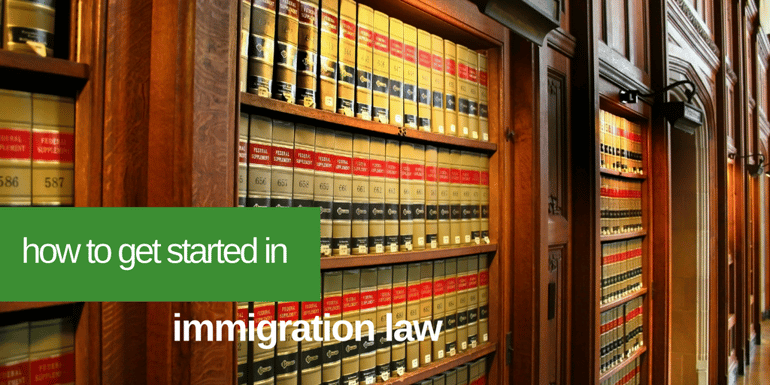 Immigration lawyers and advocates continue to play an important role as we address the human rights and economic issues involved in this evolving area of law. Whether you are planning to attend law school or in law school already, here are a few things to consider when deciding how to become involved.
Immerse yourself in the issues
Becoming familiar with immigration law issues will not only expose you to what you would potentially encounter as an immigration lawyer, but will also help you develop into a knowledgeable, ideal candidate for related internships and job opportunities. Good lawyers keep up with the pipeline of relevant case law and legislative and executive measures so that they can competently advise and represent their clients. From the recent U.S. Supreme Court decisions on deportation and travel ban actions, to the evolving legal discourse around "birthright citizenship" and the Fourteenth Amendment, a working knowledge of the issues can help you stay savvy and get your foot in the door.
Connect with current immigration lawyers
There is no need to reinvent the wheel! Immigration lawyers all had to start somewhere and can often identify with those who wish to break into the practice. You can make these connections through contacts with your school's faculty and alumni, your family and friends or your various community involvements. There are also some local and national immigration law organizations that can also serve as valuable resources, including the American Immigration Lawyers Association (AILA), which includes an active division for law student members.
Develop your skillsets
Pursuing related volunteer opportunities, internships and clinics will not only help you decide whether immigration law is right for you, it will also help you develop the needed skills to succeed in practice. Therefore, in addition to learning the theoretical aspects of immigration law, be sure to seek as much practical experience as possible in areas such as citizenship and naturalization procedures, visa petitions and general removal litigation. Depending on the communities that you plan to serve, you may need to develop your multilingual skills and cultural awareness as well. Aside from law firms, your local legal aid organizations, other nonprofits and related government agencies that address immigration law matters can be excellent sources for volunteer and future job opportunities.
Your future role as an immigration lawyer will likely involve exposure to a wide variety, and sometimes controversial, topics that have global implications. To get where you want to be, take the time to become familiar with the issues and impacted communities, connect with others who are knowledgeable and passionate about the practice, and work to develop the practical skillsets needed to be an effective advocate.
Topics: Law School Insider Tips