Stetson Law is known for our award-winning advocacy program for J.D. students, but what about those who have already completed law degrees and still want to advance their advocacy skills? To serve this audience and continue to foster persuasive, effective advocates, Stetson created the LL.M. in Advocacy.
An LL.M. in Advocacy from Stetson is unlike any other law school degree. The degree enables lawyers to advance their skills with a flexible, online program that is uniquely tailored to the life of a busy professional with work and home demands.
Why pursue an LL.M. in Advocacy from Stetson?
Stetson is known for its warm community and accessible faculty — and this culture is true for our online courses, too. In fact, many students carry on to be friends beyond graduation, and the professors are always available to help with networking and mentoring when classes are over.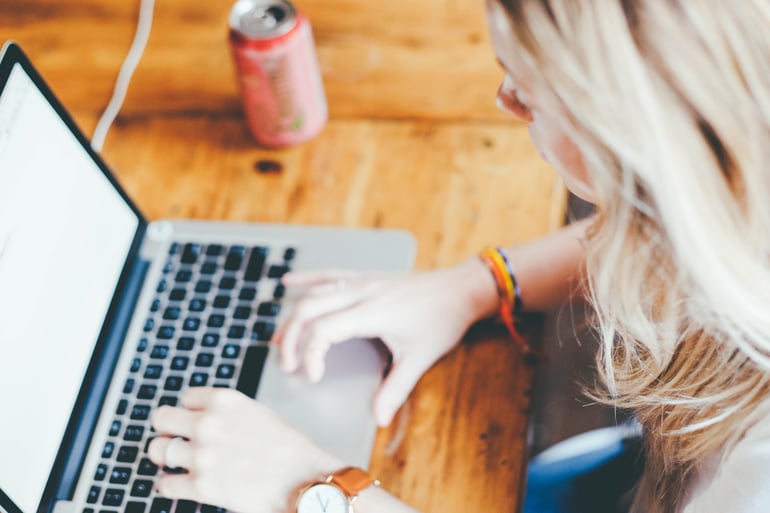 The LL.M. program was built with working professionals in mind. For those concerned about adding school to an already busy life, know that Stetson wants to see you succeed. Talk to your professors and let them know about upcoming trials or other events in advance so they can work with you to manage your schedule.
The in-depth curriculum offers practical skills that carry into your worklife. What other schools cover during the course of a degree, Stetson teaches as a foundation before moving onto electives. Stetson's program is challenging, but manageable.
Who gets their LL.M. in Advocacy?
The students in the Stetson LL.M. program come from all over the country and we occasionally have international students, as well. The two most common students profiles are: law students who have just graduated, often from other schools that aren't as advocacy focused; and professionals who have been out of school for 10, 20 or even 30 years and have been working as prosecutors, defense lawyers, medical malpractice lawyers, DOJ lawyers, etc. Of course, there are students who fall somewhere in the middle, and want to take the next step in their careers. Experienced attorneys come to Stetson to polish their skills or for teaching preparation.
How is the LL.M in Advocacy structured?
The LL.M. in Advocacy is an incredibly personalized experience. Stetson works with you to build a curriculum depending on your goals.
Classes consist of a weekly lecture video, discussion board and assignments. All online classes are asynchronous, so students from all over the country can log on and complete the work at their own pace and according to their schedules. Students gather in-person once a year for the Teaching Advocacy Skills Conference at the Stetson Law campus in May.
Each semester is typically 6 credits, but you may take 2 or 4 credits if you prefer. With a full schedule of 6 credits, it takes two years to complete the program. Note that you must take at least 5 to qualify for financial aid in the fall or spring and 3 in the summer.
The first 12 credits are designed to get students back into the practice of attending school online. You'll start with Advanced Advocacy to practice rhetoric, storytelling, psychology of persuasion, and more, and apply these lessons to trial situations. Then, you'll move onto higher law classes, like Advanced Motions Practice, Advanced Evidence, and Advanced Discovery. These classes give you a strong foundation before you begin electives.
Applying to the LL.M. program
Applying to the LL.M. program is a little different than Stetson's traditional J.D. application process. It starts with filling out the application on Stetson's website or on LSAC (if you'll be applying to a few programs). You'll also need to send two letters of recommendation, a resume, personal statement, and official undergraduate and law school transcripts. Send these directly to Stetson Law through email by the preferred deadline of July 1st. The final deadline is August 1! There's no application fee.
If unfavorable academic performance or a low LSAT score is keeping you from applying, don't be discouraged. Your LSAT score isn't as important at this point—if you graduated from law school and are in good standing with the bar, you should still apply.
You're admitted. Now what?
Congratulations! You've been admitted to the program. You'll receive an email welcoming you along with instructions for next steps. First, you'll have to pay a seat deposit within to confirm your spot.
Soon after, you'll start communicating about academics. Before your first class, the professor will meet with students in a virtual meeting to discuss the course, review the syllabus and answer questions.
You'll also need to determine how you plan to pay the tuition cost. The price point of the Advocacy LL.M. is lower than other schools to give everyone a chance to learn; because of this, there are currently no scholarships available. Instead, you have a few other options. The first is self-pay, which can be done through a payment plan to make the cost more manageable. You may also wish to apply for Federal Student Loans, which you are eligible for if you enroll in at least 5 credits during the spring and fall, and 3 during the summer.
If you're a veteran, you can take advantage of Stetson's 100% Yellow Ribbon School status.
Ready to apply? Get your application in! And if you have any questions, reach out to the Stetson team by emailing us at LLM@law.stetson.edu.